Showing different colors of his side, there were times when tears welled up in Prime Minister's Modi eyes and we got to see his emotional side. There are not many Indian leaders who show their emotional sides but PM Modi does not hesitate to do so.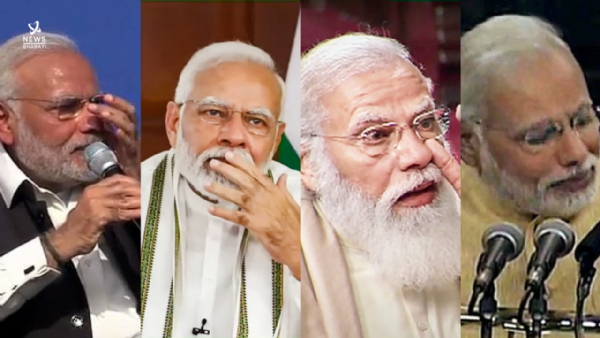 From being chosen as the country's leader to reminiscing the loss of people during the pandemic, we bring you instances when Prime Minister Narendra Modi broke down.
WATCH HERE-
He also got emotional while paying condolences to those who lost their lives during the coronavirus pandemic.
In May 2022, he had an emotional moment while interacting with a daughter of a beneficiary of the government schemes who was visually challenged. While talking to Ayub Patel, one of the beneficiaries of govt schemes in Gujarat during an event, PM Modi gets emotional after hearing about his daughter's dream of becoming a doctor & said, "Let me know if you need any help to fulfill the dream of your daughters".