After attacking Hindu Temple in Leicester, Now Radical Mob attacks Durga Bhawan Hindu Temple in Smethwick Birmingham. Chanting Allah - Hu - Akbar, And #HinduUnderAttack is getting viral. Another organized attack was planned by "Particular Religion" and still, all the influential people are keeping mum. But not the common people. They are speaking up, and they are speaking loud.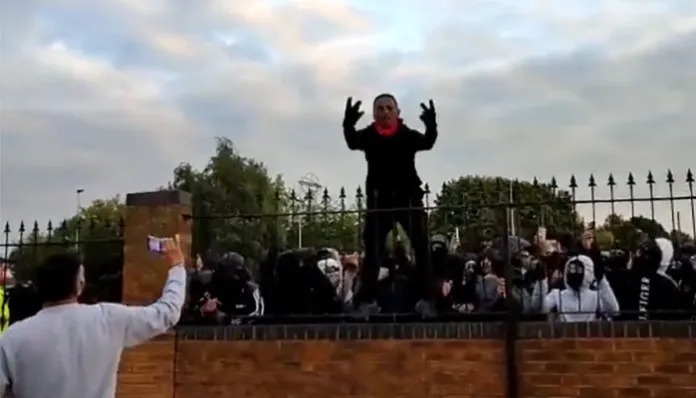 Here's what common people are talking about #HinduUnderAttack. Have a look at it, and see the outbursting sentiments.

Also Read :
Next stop Birmingham! Islamist radicals exhibit communal protests at Sadhvi Ritambhara's event
Who says terror has no religion? If it hasn't then what are the above tweets? What is it all about? Why everywhere Hindu's are being targeted? From India to the UK to now Birmingham. Don't even talk about Muslim countries. There Hindus are living a life in hell. Horrible visuals are coming every minute and we aren't able to do anything.
What are your views about these tweets? Let us know in the comments below.