5 Movies of Raju Shrivastava that will always be close to our hearts now…!
He will always remain in our hearts...!
Total Views |
Today we lost a gem. A gem of a person, a gem of an Artist. Raju Shrivastava. He was battling health issues and COMA for the past 42 days. He took his last breath in AIIMS hospital Delhi. He was recovering however, lost his battle of life this morning. It is sad, and heart-wrenching to see our favorite comedian die like this. He is gone but, his work will always stay with us, and from now on, the movies in which he played comic characters will always be close to our hearts.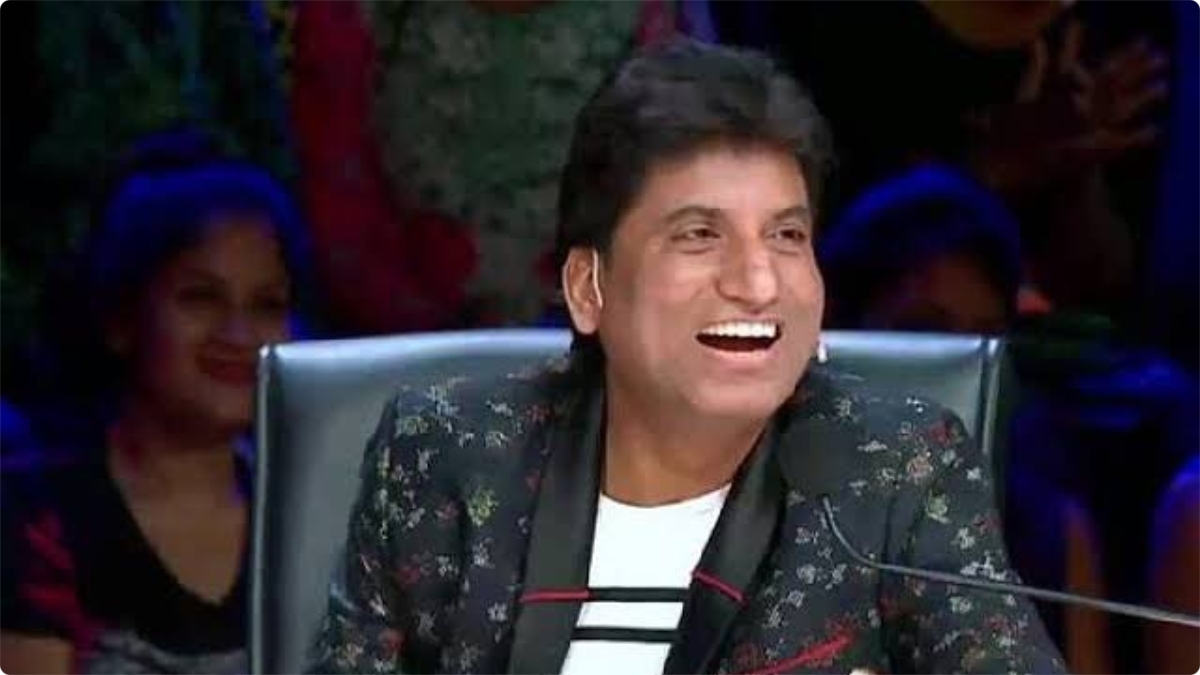 Even After appearing in The Great Indian Laughter Challenge. Raju Shrivastava was a part of Bollywood, and he used to do some comic roles. Sometimes he even did not have any dialogues. We did not notice him then, but when he made his name big with his Gajodhar Bhaiya. We all went back and watched these movies, only to see him. Some of the movies will now will be even more special as Raju Shrivastava was a part of them.
1. Maine Pyar Kiya:
You would not remember him if you haven't watched this movie for a very long time, but I certainly do, because since the time he got famous I not only recognized him but also loved his small yet effective role in this movie. He has no dialogue in this movie. Yet he left his impression on the movie for life long. He played a role of a truck cleaner in this movie. Small role, yet you will remember him for a lifetime with this because he has grown to do such roles in this industry. He was an outsider and made his name big, all because of the talent he had.
2. Bazigar:
Another movie that we all remember because of the fantabulous acting of SRK and Kajol also the movie which was a debut for Shilpa Shetty. But now this movie will be remembered because Raju Shrivastava was a part of this fantastic creation. There were famous comic actors like Jony Lever and Dilip Tahil in this movie, still, Raju Shrivastava stands out with his one or two scenes. Isn't it incredible?
3. Big Brother:
Big brother
was a movie, that gave him a chance to perform his mimicry on celluloid. Sunny Deol was in the lead role. And still, viewers always remember Raju Shrivastava's comedy scene and mimicry scene from this movie. Youtube has a full video on this and has more than 5K views on the same. He took one step at a time, never gave up, and did his best in every small or big role that he got. He stands out with his punches and mimicry style. Which will always remain closer to our hearts.
4. Mai Prem Ki Diwani Hoon: Who can forget his role as a house help in this movie? He had a very unique accent and the way he played this role was just so amazing. He was great with his acting, punches, and dialogue delivery. People call this movie a cringe movie because of the overacting of other stars, however, Raju Shrivastava's part is really hilarious and we can never forget him.
5. Phir Hera Pheri: Another movie, in which Raju Shrivastava played a role, which we will remember always. Though he had not much dialogue, his presence was special. He was one of the gang members of Kachra Seth (Manoj Joshi). It is another feather in his cap.
Though movies were never Raju Shrivastava's priority. He always wanted to be a stand-up comedian. He was one of the pioneers of stand-up comedy culture in India. These movies did not give him stardom at that point but his talent was always reflected in whatever he did. He left us too soon, and we lost another gem from this industry. May his soul attain sadgati.