Bollywood actress & four-time Rajya Sabha MP, Jaya Bachchan, is well known for her arrogant behaviour. She has often got trolled for her belligerent reaction to the paparazzi. Following her old habit, she again lost her cool when fans and paparazzi try to click on her photos.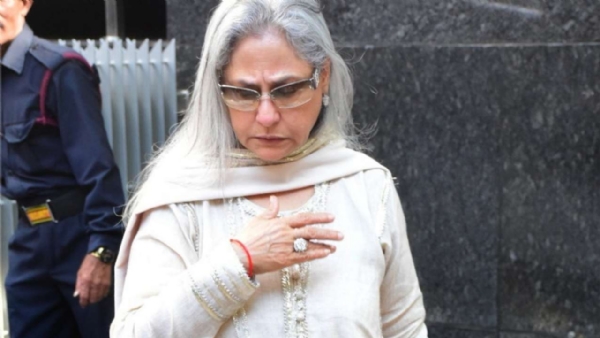 A video of the incident has went viral on social media. In a viral video, she is seen yelling at the paps when they started taking her and Amitabh Bachchan's photos when the duo arrived at the airport. She said, "Aese logo ko naukri se nikaal deni chahiye (Such people should be fired from their jobs)."

The clip ends with Amitabh looking down and leaving with Jaya and the others.

This isn't the first time Jaya has scolded paparazzi and fans or told them not to click on her photos. When the paparazzi snapped her picture at an event last year, Jaya said, "Who are you? Which media centre?"When some said they were part of the paparazzi team, Jaya asked, "What? WHO? Kaunsa akhbaar hai yeh (What newspaper is this?" As the paparazzi tumbled, Jaya said, "I hope you double and fall."

Prior to that, Jaya Bachchan lost her cool at a college fest in Mumbai in 2016 when people were taking pictures of her at a public event.

Here is how social media reacts: