Colombo, Jan 19: China is threatening Sri Lanka to block any potential visit by the Dalai Lama in a move to ensure that Colombo remains 'loyal' to its wicked strategies, reported Tibet Rights Collective (TRC). This comes after group of high-ranking Sri Lankan Buddhist Monks, who were on a pilgrimage to Bodh Gaya recently sought Dalai Lama's visit to Lanka.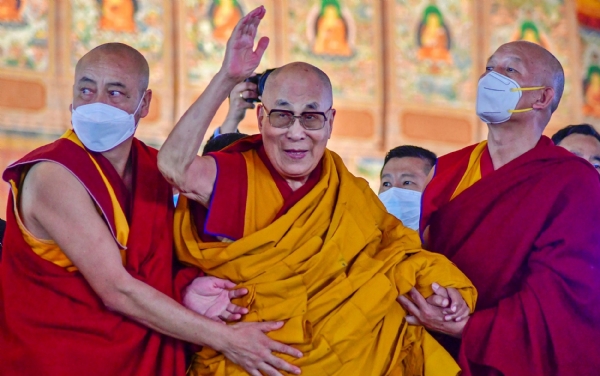 Charge d'affaires Hu Wei of the Chinese Embassy in Sri Lanka has stated that "the government and people of China including in the Tibet Autonomous Region strongly oppose any foreign country to receive the Dalai Lama in any name". The 14th Dalai Lama is not a "simple monk", but "a political exile disguised as a religious figure who has long been engaging in anti-China separatist activities and attempting to split Tibet from China", the media release stated.
This is a narrative peddled by the Chinese Communist Party to portray the 14th Dalai Lama, who was forced into exile when his homeland was invaded by CCP, as a "splittist," reported TRC. This should be seen as another attempt by the CCP to strengthen its position in the reincarnation debate of the Dalai Lama. A major aim of China is to build a global Buddhist coalition that will support its choice for the future Dalai Lama and generally hold a positive view of China's occupation of Tibet.
In this regard, China has stepped up its Buddhist outreach to Sri Lanka, which remains a major Buddhist nation and is also being targeted by Beijing under its Debt-Trap Diplomacy, reported TRC. China's "debt-trap diplomacy" refers to providing large loans to developing countries, often for infrastructure projects, with the alleged intention of trapping those countries in a cycle of debt and dependency on China. The Sri Lankan example demonstrates China's unique form of 'debt-trap diplomacy' - a predatory system designed to trap countries into a straightjacket of debt servitude, reported TRC.