New Delhi, Jan 24: After getting slammed by BJP and Indian Armed Forces veterans, now Congress has distanced itself from senior party leader Digivijaya Singh who erupted into a controversy over needing proof of the Balakot Surgical Strike. This comes as Rahul Gandhi said the army doesn't need to provide any proof as he combated the fallout of Singh's remarks calling them "outlying" or views held by the fringe.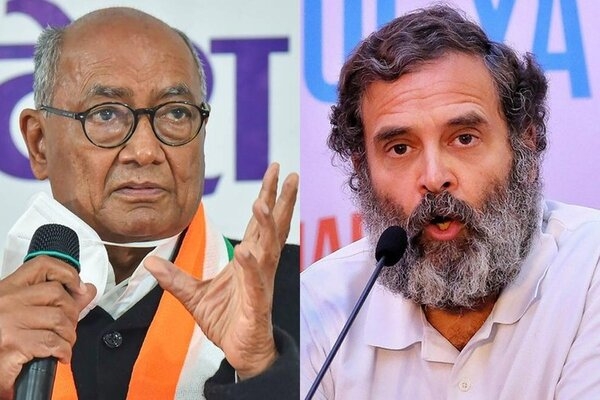 Digvijaya Singh said there is no proof of the 2019 surgical strike against Pakistan, while the Centre claims to have carried out the attack. Disagreeing with Singh's remarks, Rahul Gandhi said that those were Singh's personal views.
The Wayanad MP, who is currently in Jammu for the Bharat Jodo Yatra, said that Digvijaya's views are outlying. "We don't appreciate Digvijaya Singh's personal views. His views are outlying views. We are absolutely clear that the Armed Forces do their job exceptionally well and they do not need to provide proof of that," said Rahul Gandhi during a press conference.

Earlier during the yatra an agitated Jairam Ramesh lashed out at the media on Tuesday, saying all that needed to be said about Digviajaya's comment have already been done. The questions should now be directed at the Prime Minister.
Digvijaya Singh trying to put an end to the row also said: "I have got the greatest regard for the Defence forces" as the leaders marched on along with other padayatris. "Congress party has said whatever it wanted to. I tweeted yesterday regarding the same. I do not want to say anything other than this," he said.