Horrific videos of mice running around and eating food allegedly inside a pantry car of a long-haul train has surfaced on social media on Wednesday. The rodents were seen picking on food inside the pantry car of 11009 LTT Madgaon Express, raising questions on hygiene measures taken by Indian Railways.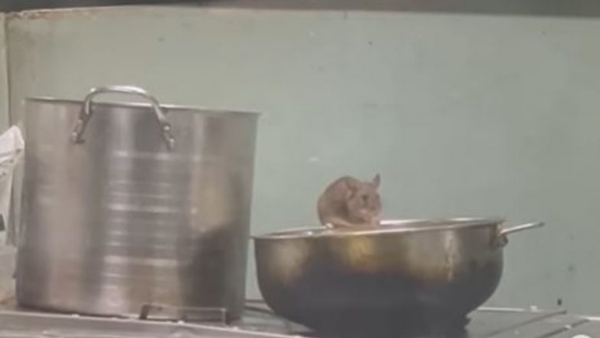 'I could see at least 6-7 rats'
The incident, which is said to have happened on October 15, was captured in the videos and was shared by a passenger aboard the train on Instagram.
"Being a rail fan I thought of recording the engine coupling to the train so I started walking towards the end. This is where the real shock began. The Pantry Car was almost at the middle of the train which was a Garib Rath liveried coach where i could see at least 6-7 rats of which i could film only 4," the passenger who goes by the handle @mangirish_tendulkar wrote.
However, when he brought the issue to an Railway Protection Force (RPF) official's notice, the official allegedly said, "Look under the tracks, there are 500-600 rats. What is the problem if 5-6 of them get inside?"
Mice running around chopped vegetables
The first video begins with a mouse sitting on a utensil allegedly in the pantry car and nibbling on food. Then a second mouse jumps on that utensil and puts it face inside the dish and then runs away.
The second video showed the mice running allegedly across the pantry platform where chopped vegetables were kept in open. The pantry also had several cooking dishes and open packets of food ingredients kept on the platform and shelves.