In another embarrassing incident, Canadian Prime Minister Justin Trudeau was booed while visiting a mosque for his stance on the ongoing Israel-Hamas war. This comes as Trudeau faces pressure from divergent views by major Canadian Muslim and Jewish groups on the conflict that has claimed thousands of lives.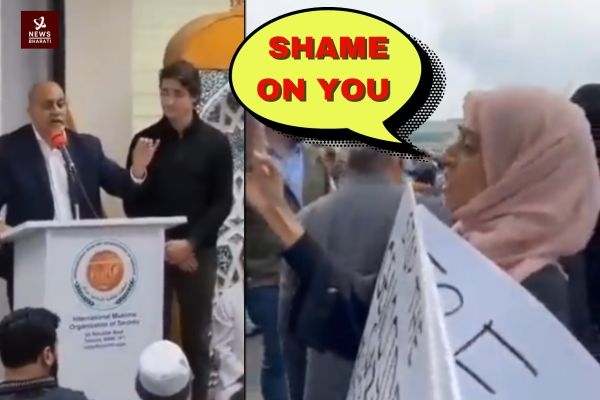 According to the Toronto Sun, Trudeau attended a mosque in Toronto's Etobicoke area, a visit that was not notified by the Prime Minister's Office and which had not appeared on his itinerary by Friday evening.
As seen in the video, some people gathered in the mosque are heard saying "shame" and urging a facilitator not to let Trudeau speak at the podium. A protester held a placard in support of Palestine as Trudeau was booed while leaving the premises.
The video also shows Trudeau addressing the dozens gathered, thanking them for allowing him to "pray alongside you in this difficult time". His visit to the International Muslims Organisation of Toronto was made to show support to those "impacted in the Muslim community from the horrific events in the Middle East".
"Everyone is hurt and hurting, everyone is grieving, everyone is scared of what this means," Trudeau told reporters on Friday in Brampton, Ontario when asked if his caucus is at odds over how the Liberals should respond.
Pressure grows on Trudeau
Since the war broke out in the Middle East, the Canadian PM has faced divergent views and fears among his Liberal MPs, with some urging him to call for a ceasefire while Canadian Jewish groups have demanded Trudeau to retract an earlier comment apparently supporting the Hamas claim of Israeli airstrike on a hospital.
When asked about the attack on Friday, Trudeau reiterated that he is still trying to figure out the facts. "We are working with our allies internationally to make sure that we can determine exactly what happened."
Meanwhile, Toronto-area Liberal MP Salma Zahid, who is chair of the Canada-Palestine Parliamentary Friendship Group has written a letter to the Canadian PM that laid out certain demands in consideration of 33 MPs.
.
.