Ranbir Kapoor is currently gearing up for the release of Animal has landed in the huge controversy after video of the actor has been making rounds on the internet in which he is seen denying prasad of Lord Ganesha.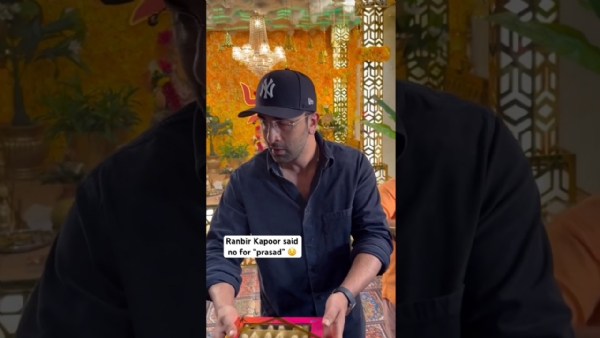 In the viral video shared by Swati Bellam, the Rockstar actor sporting a dark navy shirt paired with a cool cap, is seen exiting after offering his prayers to Lord Ganesha in the T-series office.
As he ends his prayers and begins to exit the office promises, a priest stops him and offers him a container of Prasad. However, the superstar refuses to accept the same and mentions that he is currently on a diet.
He then takes the prasad's box from the pandit and hands it over to someone else saying "mai diet pe hu aap log kha loge"? (I am on a diel can one of you have it instead?.
The actor's refusal to take Prasad is now drawing criticism from his fans who are condemning him for his actions in the comment section of the video.