Former Pakistani cricketer Abdul Razzaq has passed derogatory comments against Indian actress Aishwarya Rai while talking about Pakistan's bad performance in the ongoing ICC Men's Cricket World Cup 2023 for which he is facing massive backlash on social media.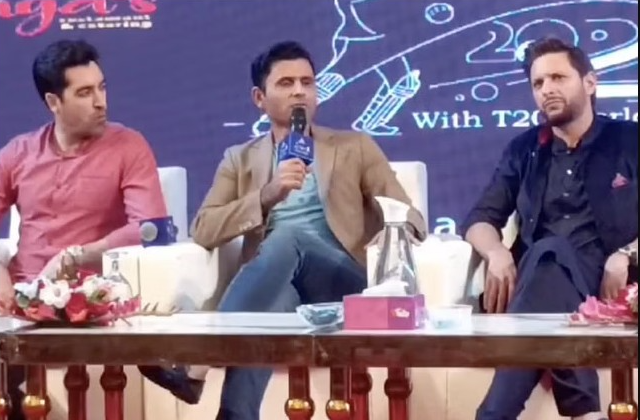 A video of his statement has surfaced on the internet and went viral. The former all-rounder did not mince words in calling out the Pakistan Cricket Board (PCB) and questioning their intention over the loss suffered at the ICC World Cup. However, he ended up making a remark that left many baffled as he compared it to marrying Indian Bollywood actress Aishwarya Rai.

"I'm talking about their (PCB's) intention here. I knew when I was playing that my captain Younis Khan's intentions were good. I took confidence and courage from that and thanks to Allah I could deliver for Pakistan cricket.

"Right now a lot of talk here is surrounded around the Pakistan team and the players' performances in the World Cup. I think we do not have the intention to polish and develop the players," said Razzaq in an event that included members of Pakistan's 2009 T20 World Cup-winning team like Shahid Afridi, Younis Khan, Mishbah Ul-Haq, Umar Gul, Saeed Ajmal, Shoaib Malik and Kamral Akmal on stage.

"If you think that I will get married to Aishwarya (Rai) and then have beautiful kids, then that can never happen. So you have to correct your intentions first," added Razzaq.
While the comment was laughed at by the crowd in attendance and the cricketers on stage, like Afridi, social media users were left miffed and criticized Razzaq for the sexist nature of his comments.
Notably, the Pakistan Cricket Team finished fifth on the points table and failed to make it to the knock-outs stage of the tournament with five losses out of nine games. The Babar Azam-led team suffered losses at the hands of India, Afghanistan, Australia, South Africa and England.