The Al Jazeera media outlet is once again in the controversy for spreading its propaganda and misleading the public. In the video that is going viral on social media, a reporter from Al Jazeera interviews a Palestinian patient at a Gaza hospital who complains in front of the camera that Hamas fighters are hiding among the sick in the medical center.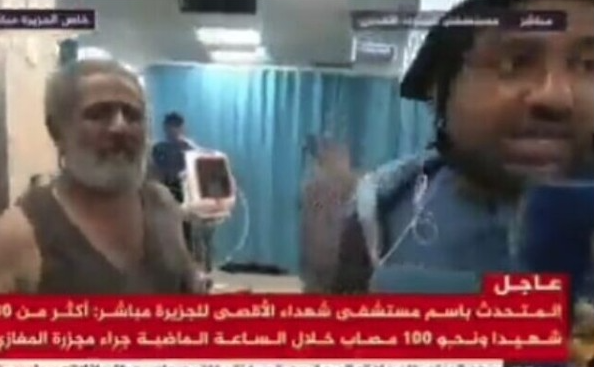 Before the elderly patient can continue speaking, the Al Jazeera correspondent moves away so that the message cannot continue to be heard on air.
The reporter asks him to what he had witnessed. The elderly man responds saying, "What's happening is criminal! Why is the resistance (Hamas) hiding among us? Why don't they go to hell and hide there? They are not resistance!!"
WATCH THE VIDEO-
The Qatari-funded Al Jazeera propagandist is popularly known for spewing venom against Israel for its counterattack on Hamas.