In a major development, the Assam police have arrested radical Islamists under the various sections of the IPC for allegedly burning down a historic 200-year-old Hindu temple in Assam's Karimganj. The accused has been identified as Anwar Ali.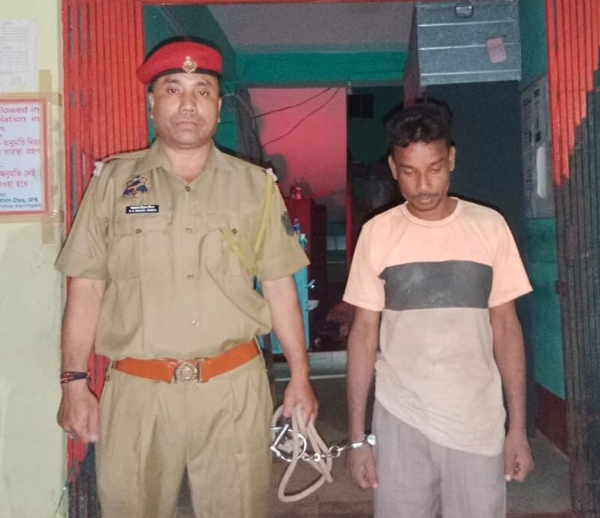 As per the Police officer, Ali was hiding in the
Tripura's, Rasyabari
village and he was planning to flee to Bangladesh. When the police got the information about the same, the Assam Police raided the village on the night of 18th of November, Saturday and arrested him.
On Sunday, 19 November, when the Police were taking accused Anwar Ali to his native village for further investigation, he attacked on-duty Police officials and tried to flee. After repeated warnings, he didn't stop. Then the Police fired several rounds of bullets aiming at his legs.
Anwar Ali
got injured and fell to the ground. Meanwhile, the Police recovered him and took him to Ramkrishnanagar Hospital. He is undergoing treatment there.
"After his arrest, Ali was on a police van en route to Ratabari police station. However, he requested the policemen to attend a nature call. In the meantime, the accused tried to snatch the gun from a policeman and tried to flee from there," a senior police officer said.
For unreserved, on November 7, Islamists set ablaze a revered 200-year-old Shiv-Parvati and Lakshmi-Narayan temple in the Ratabari area of Karimganj district, southern Assam to create communal riots in the state.
Situated in the forest of Damsora village, the isolated temple, established in the early 1800s by Devi Ram Barman, held deep significance for local tribal people who have worshipped there for generations. The community learned of the devastating act later that morning, discovering the sole place of worship reduced to ashes.
According to the local women, the temple was deliberately set on fire to hurt Hindu sentiments and create communal tension. The Ratabari area is known for communal dispute over land sharing between two communities.
.
.