In a very fishy development that will surely raise eyebrows, the Eleven Democrats in the House of Representatives including the controversial Congresswoman Ilhan Omar, wrote a letter to the US President Joe Biden's government demanding that the Biden administration should stop aid to Pakistan.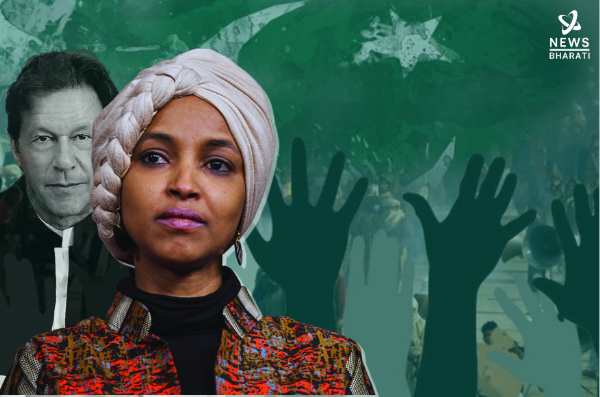 In the letter initiated by anti-Hindu Omar, they have demanded to withhold future US assistance to Pakistan, until the country restores constitutional order and holds free and fair elections.
They further seek the restoration of Constitutional order, and rollback of blasphemy law changes.
In their letter to Secretary Blinken, the US lawmakers wrote, "We are extremely concerned about the passing of the Criminal Law (Amendment) Bill, 2023 which will strengthen the existing blasphemy law, which has historically been used to persecute religious minorities."
As per the
Pakistani News Paper, t
he lawmakers requested a legal determination from the Department of State under the Leahy Laws and Section 502(b) of the Foreign Assistance Act to assess if US-origin security assistance had facilitated human rights violations in Pakistan.
"We further request that future security assistance be withheld until Pakistan has moved decisively toward the restoration of Constitutional order, including by holding free and fair elections in which all parties can participate freely," they wrote.
Apart from Omar, the letter was signed by the Reps. Cori Bush, André Carson, Rep. Greg Casar, Joaquin Castro, Lloyd Doggett, Summer Lee, Ted Lieu, Jim McGovern, Frank Pallone, and Dina Titus.

The letter also pointed out that on Aug. 16, eight days after the bill was passed, a mob desecrated churches and set fire to homes of Christians in Jaranwala. It also referred to reported protests against the bill, including by the Shia community in Gilgit-Baltistan. "Religious persecution remains rampant in Pakistan, and we are concerned about future restrictions on freedom of religion and belief should this Bill become law," the lawmakers warned.
In its latest report on Pakistan, the US Commission on International Religious Freedom noted that "religious minorities were especially vulnerable to prosecution or violence based on blasphemy allegations" and "blasphemy cases remained a substantial threat to religious freedom." The report also noted that the previous government in Pakistan had "weaponised the country's blasphemy laws against former Prime Minister Imran Khan and his cabinet members".
.
.