Day after allowing the Hijab during competitive exams, now news showcasing the Congress government's biasness towards the Hindu population, Hindu female students were asked to remove their 'Mangalsutra' before entering the exam hall. This incident took place during the Karnataka civil service examination.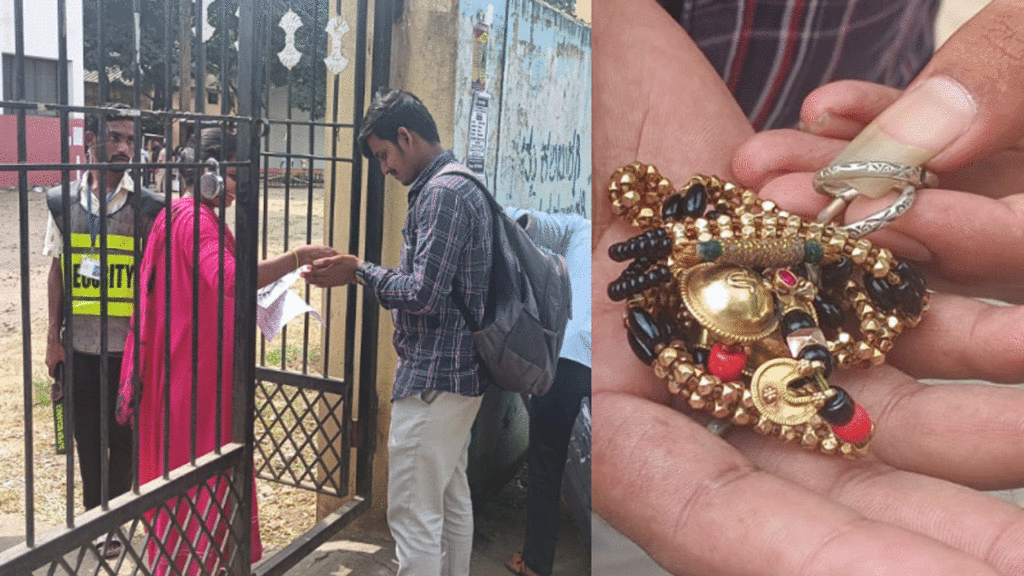 The state Public Service Commission who was conducting the exam had also allegedly asked the students to remove other ornaments including earrings, chains, and toe rings.
One of the students said that while she was asked to remove her mangalsutra, the authorities allowed women who wore a Hijab inside the exam hall after only checking them.
There is no requirement to remove the mangalsutra in Hindu culture but can be removed when required, the student said. "We'll remove them when we have to. I removed my mangalsutra and toe ring and went in. Just like how they checked for hijab and allowed them, they should have also checked us and allowed us inside," the student told the news agency.
Talking about the incident, Bhartiya Janata Party (BJP) MLA Basangouda Yatnal asked if the move was "only for Hindus."
It should be noted that last month Karnataka government allowed students to wear hijab, a headscarf wrapped around the head by some Muslim women, during competitive exams. The permission has yet again reignited the debate around the subject that sparked controversy last year.
It is very shocking to see that, for the vote appeasement, the Karnataka government on one hand allows the hijab and they are asking to remove the mangalsutra.
.
.