New Delhi, Mar 16: Rashtriya Swayamsewak Sangh (RSS) chief Mohan Bhagwat on Friday said while people may have different ways of worshipping god, their intent is the same.
"We must understand that religions are different pathways that people take to reach the same goal. Some worship land, some water and some fire. But all religions lead to the same goal or destination," Bhagwat said, adding that different ways of worship cannot be the reason for animosity or conflict between communities.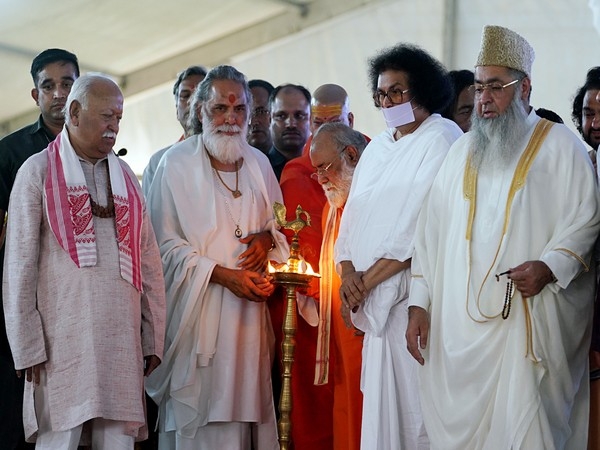 The RSS chief made remarks at the launch of the first Urdu translation of the Samaveda, one of the four Vedas or scriptures in Hinduism, by scriptwriter and filmmaker Iqbal Durrani in New Delhi on Friday.
The event was organised by Jeevakant Jha at the iconic Red Fort in the national capital, New Delhi. Borrowing a piece of wisdom from Swami Vivekananda, Bhagwat said even if people climb a mountain from many sides, they will end up at the same peak.
"The world is rife with violence at this time. So, while the path that we take to worship god may vary, the intention or motivation remains the same. We should not fight over the different means of worship," RSS Mohan Bhagwat said. He added that the Samaveda contains a distilled version of what is found in the three other Vedas.
Speaking on the occasion, Durrani said Dara Shikoh, son of Mughal emperor Shah Jahan, had started work of translating the Upanishads into Urdu but was murdered by his brother Aurangzeb before his effort come to fruition. "While the work towards this end had been stalled for 400 years ever since, fresh efforts to translate Hindu scriptures into Urdu are being made on the watch of Prime Minister Narendra Modi," he added.