New Delhi, April 6: In a significant development, the Indian Air Force is going to carry out the maiden firing of S-400 air defence system missiles soon. Notably, the first two squadrons of the long-range air defence system has been operationalised.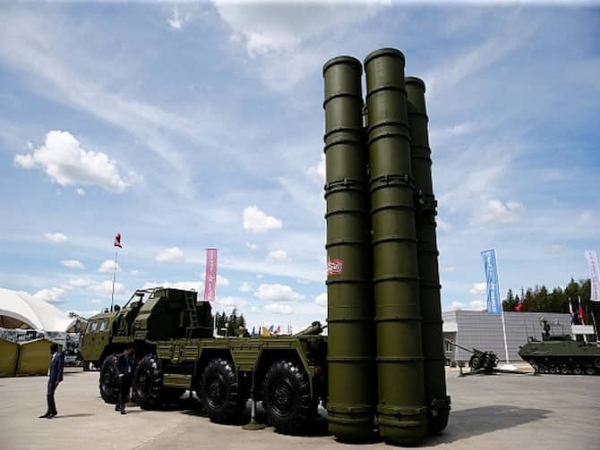 Reports suggest that the Indian forces had carried out the firing of the Russian-origin missile system during trials in Russia but it is yet to be fired in the country. "The firing is planned to be held very soon using one of the small or medium ranges missiles against a fast-moving aerial target," defence officials told ANI here.
The air defence missile system had a different range of missiles which can shoot down fast-moving fighter jets or cruise missiles at a maximum range of 400 kms.
India has already put its first two missile system squadrons into service. The first two squadrons have been deployed at different locations from where they can cover the Ladakh sector, as well as West Bengal's delicate Chicken's Neck Corridor.
Also Read: Russia to deliver third squadron of S-400 air defence missile system from Jan-Feb next year
The first squadron is in Punjab and its elements have been deployed in a manner in which they can look after the Pakistan border as well as in the northern and western sectors.
The system can engage enemy fighter jets, unmanned aerial vehicles, ballistic and cruise missiles, and cruise missiles with a range of up to 400 kilometres.
India and Russia signed an over Rs 35,000 crore deal for five squadrons of S-400 air defence missiles, and all deliveries are anticipated to be completed by the end of 2023-24 but there may be a delay in this timeframe, the sources said.
Also Read: India to deploy S-400 squadron at Indo-China border as PLA jets continue to fly close to LAC
The Indian Air Force, which recently received the indigenous MR-SAM and Akash missile systems as well as the Israeli Spyder quick reactions surface-to-air missile systems, believes the S-400 will be the game changer for it.
The Indian Air Force has significantly improved its air defence capabilities in recent years.
The S-400 missile systems have also participated in exercises, and according to sources, the adversaries have been alarmed by this because they are aware of the Indian system's superior capabilities to those of the Chinese system.
Presently, the S-400 air defence systems of China and India are each stationed along the Line of Actual Control.