Bengaluru, May 15: In a major development, at the time when Congress is taking a meeting to decide new Chief Minister of Karnataka, Muslim leaders from the Sunni Ulma Board expressed their opinion that the deputy chief minister's position in Karnataka should be given to a candidate from their community who has won the state assembly elections.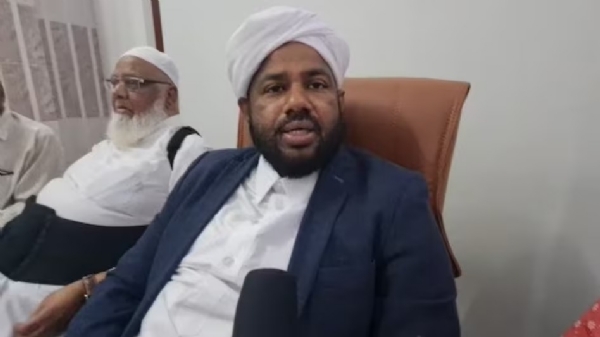 As per media reports, they have further demanded that five Muslim MLAs should be appointed as ministers and given important portfolios such as the Home, Revenue, and Health departments.
Interestingly, Karnataka State Waqf Board chief Shafi Sadi claimed 72 constituencies went into Congress's hands only because of the Muslims. Of the 15 Muslim candidates fielded by the Congress, nine have won the state assembly elections.
"That will be decided by the Congress based on who has worked well and is a good candidate. Many Muslim candidates have also visited other constituencies and canvassed there, ensuring Hindu-Muslim unity, sometimes leaving their constituency behind. So they have a key role in the Congress's victory. They have to have an ideal Deputy CM from the Muslim community. It is their responsibility," Sadi added.
The leaders said that they had made this demand before the elections. "It must happen for sure. It was our demand before the elections itself. It must be fulfilled. We are only asking for a Deputy CM to be the Muslim. Ideally, it should be a Muslim CM because Karnataka has never had one in its history, and 90 lakh people in the state are Muslims. We are the largest minority community apart from the SCs. We didn't get the 30+ seats we wanted. But we at least want five Muslim ministers like during SM Krishna's period and now a Deputy CM. That's what we want," he said.
The Congress party in Karnataka has benefited from the consolidation of Muslim votes, which accounts for about 13% of the state's electorate. The party pledged to reinstate a 4% reservation for Muslims, which was abolished by the previous BJP government.