Days after the series of bizarre incidents in Delhi Metro, a similar kind of incident came to light from the Southern state of India, Kerala. In yet another disgusting incident, allegedly a Muslim man sexually assaulted a woman in Public transport. The incident took place on Wednesday (18 May).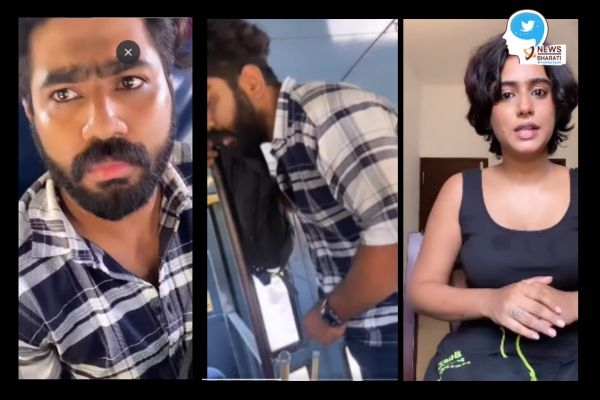 As per the reports, the man identified as
Savad Sha
exposed his genitals after unzipping his pants, in a moving bus in Kerala's Ernakulam district. This incident came to light after the victim, identified as Nandita Sankara, posted a video narrating that the incident went viral on various social media platforms.
As per Nandita, she was travelling to Kochi from nearby Thrissur, when the accused came and sat beside her, initially speaking decently. However, after some time, he started touching her inappropriately. She tried to move as far away as she could from him. After a few minutes, he exposed his genitals after unzipping his pants and started masturbating. Following this woman raised an alarm about the incident and also informed the conductor of the bus. The victim has captured the whole incident on her phone.
"In the initial part of the video, it was well clear that the zip of his pants was open. When I raised my voice and questioned his behaviour, he got up from his seat. When the conductor also questioned him, he tried to escape," she told the in a social media video.
In the video, Sankara can be seen confronting the accused and shouting at him. Shah vehemently denies any wrongdoing. He then asks the conductor to stop the bus but the conductor, who came to the petitioner's support, can be seen asking the driver not to stop the vehicle.
"The conductor K K Pradeep asked me whether I had any complaint and I said yes. They pulled over the bus and alerted the police. Suddenly, the guy shoved the conductor away and tried to flee. The conductor and the driver chased him down and by the time the police arrived. I gave a detailed statement to the police, and they registered a case," Sankara said in the video.
The police said that they have booked the accused under IPC Section 354 (assault or criminal force to a woman with intent to outrage her modesty). He was produced before a court and remanded.
The young woman also said that after seeing her social media post about the incident, at least five women texted her saying they also had a similar experience with the same person in a moving bus.