New Delhi, May 22: Pakistan Foreign Minister Bilawal Bhutto Zardari is on a visit to Pakistan-occupied Kashmir (PoK) in protest against India holding the G20 meeting in Jammu and Kashmir capital.
Bilawal Bhutto arrived in Muzaffarabad city in PoK on Sunday on a three-day visit and called the G20 meeting in Srinagar a violation of international law. He claimed the G20 meeting in Srinagar was a "violation of international law", Geo News reported.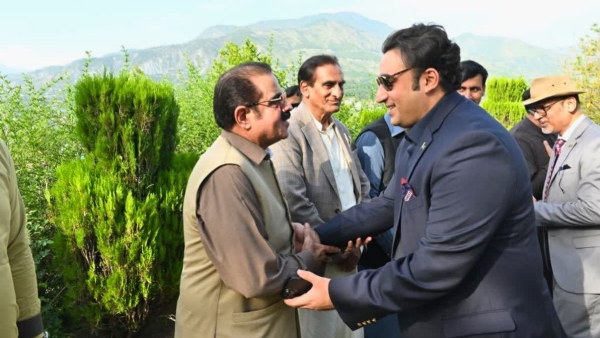 "India cannot suppress the voice of Kashmiris through a conference. By violating the UN resolution, it is not possible for India to play an effective role in the world," Bhutto reportedly said.
The Pakistani foreign minister said that at a time when India is holding the G20 meeting in Kashmir, he has been invited to address the assembly in PoK.
The third G20 tourism working group meeting is set to begin in Srinagar today. The three-day meeting will see the highest participation of foreign delegates as compared to the two previous meetings. Pakistan has called the decision to hold the G20 Tourism Working Group meeting in Kashmir a "self-serving move".
Bhutto will address the special session of the Legislative Assembly of PoK on Monday and will participate in a protest rally at Bagh on Tuesday. "At a time when India is holding a conference in Kashmir, I have been invited to deliver an address to the PoK Assembly," the minister said.
Earlier this month, Bilawal Bhutto Zardari had attended the meeting of Foreign Ministers of the Shanghai Cooperation Organisation (SCO) in Goa.
The latest G20 meeting is the first such international event in Jammu and Kashmir since the abrogation of Article 370 in 2019, when it was made into a Union Territory.
Over 60 delegates will participate in the meeting in Srinagar although not all G20 member countries will be participating in it. G20 member countries, invited countries, international organizations, and industry stakeholders are expected to attend the event.