New Delhi, May 22 : In yet another development showcasing the power of Prime Minister Narendra Modi, US President Joe Biden on Saturday asked Prime Minister Narendra Modi for his autograph after discovering how he has been managing large crowds.
The US President approached the Indian Prime Minister during yesterday's Quad meeting and explained that he had been overwhelmed with requests from notable persons to attend the latter's programme.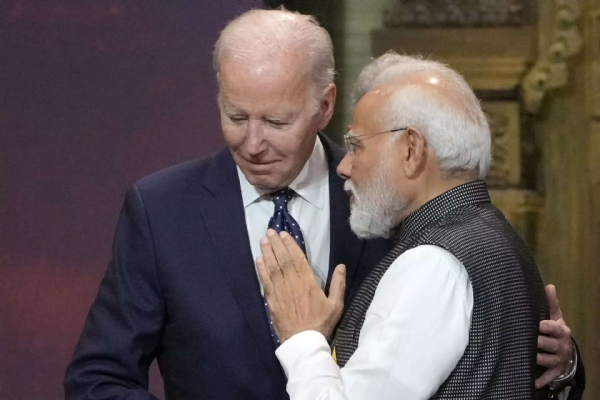 The Australian Prime Minister Anthony Albanese, who was also there, reacted by stating that despite Sydney's community reception's 20,000 capacity, he is still unable to meet all of the requests he is receiving.
Both President Biden and PM Albanese complained to PM Modi about their peculiar challenges. He further stated that PM Modi has made a significant impact on everything, including what the other three members doing in QUAD. "You also made a fundamental shift in climate. You influence Indo-Pacific. You are making a difference," Biden added.
Seeing the US president's admiration for PM Modi, so-called liberals and Islamists had a massive meltdown on social media platforms.
Intellectual Journalist, Rajdeep Sardesai took to social media and said, "From 'abki baar Trump sarkar' slogan in Sept 2019 to now PM Modi being reportedly told by US president Joe Biden 'I must get your autograph' , it's a case of India-US bhai bhai! No permanent friends or enemies in politics, only permanent interests. Maybe time now for 'Abki baar Biden sarkar'?"
Going further, Congress leader Jairam Ramesh who was unable to digest the global appreciation of PM Modi, tried to mock PM Modi using an edited video.
Notably, The US President and First Lady Jill Biden will also host Modi at a state dinner on June 22.