Ahmedabad, May 23: The Gujarat Anti Terrorist Squad (ATS) has busted an Al-Qaeda module and arrested four members who hail from Bangladesh but have been living illegally in Ahmedabad.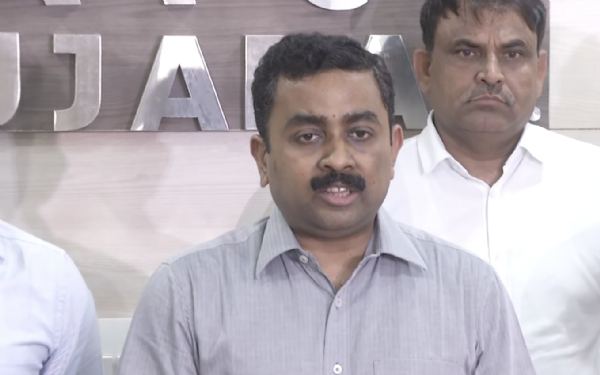 How did Gujarat ATS bust the cell?
Gujarat, ATS got information that four Bangladeshi nationals were living illegally in Ahmedabad's Odhav and Narol area on duplicate IDs. They are associated with Al-Qaeda and are motivating the muslim people of the city to join the militant organisation and are collecting funds as well for Al-Qaeda.
The four members of the proscribed terror outfit were trained by their handlers based in Bangladesh before the quartet was sent to India. They were tasked with raising funds for Al-Qaeda's illegal activities, radicalising local youths and persuading them to join the terror outfit, said Deputy Inspector General, Gujarat ATS, Deepan Bhadran.
They were arrested from different parts of Ahmedabad under the relevant sections of the Indian Penal Code and sections 38, 39 and 40 of the Unlawful Activities (Prevention) Act (UAPA), Bhadran told reporters at the ATS headquarters.
Who are these four Bangladeshi immigrants?
The four alleged members of Al-Qaeda are identified as – Mohammad Sojib, Munna Khalid Ansari, Azharul Islam Ansari and Mominul Ansari.
"Based on a specific tip-off, we first picked up Sojib, who used to live in the Rakhial area of Ahmedabad, for questioning. Sojib told us that he and three others are part of Al-Qaeda's network and were taking instructions from their Bangladesh-based handler Shariful Islam. Through Islam, these youths met one Shayba, head of Al-Qaeda's operations in Bangladesh's Mymensingh district," said Bhadran.
The ATS subsequently nabbed Munna, Azharul, and Mominul from the Narol area of the city, where they were working in factories by posing as Indian citizens. The ATS found Aadhaar and PAN cards and some literature published by the terror outfit's media wing As-Sahab Media from the rented rooms of the trio, said Bhadran.
"Before entering India illegally, these youths were trained by their handlers on using encrypted chat applications and VPN. Using forged documents, these accused made their Aadhaar and PAN cards. Apart from Gujarat, they had contacted youths from other states to radicalise them. We have learnt that they were successful in radicalizing some youths, at least two persons," the senior ATS officer said.
Further investigation-
The ATS will conduct an in-depth investigation on aspects like who helped the quartet in crossing the India-Bangladesh border, their method of collecting funds, local contacts, and the number of persons radicalised by them, he said.