Pune, May 23: In line up with the upcoming 4th G20 Education Working Group delegate-level Meeting, Savitribai Phule University's National Service Scheme wing has organised a G20 curtain raising ceremony in the university on May 26.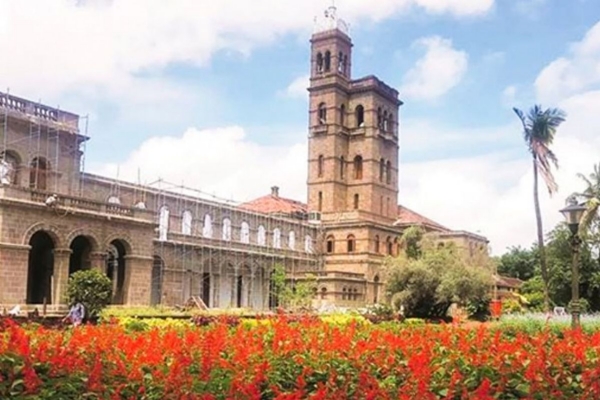 The university has organised this G20 curtain raising ceremony in line up with the Prime Minister Narendra Modi's objectives of the G20 summit and Panch paran of Amrit Kaal that include
Goal of Developed India, Remove any trace of colonial mindset, Take pride in our roots, Unity, - Sense of duty among the citizens. It should be noted that
Panch paran of Amrit Kaal aims
to fulfill freedom fighters' dreams by 2047.
The university's vice chancellor, Prof. (Dr.) Karbhari Vishwanath Kale, announced the programme during the press conference organised at the Shivaji Auditorium, Pune. The event will be held on 26 May at Khashaba Jadhav Krida Sankul, Pune. As per the press note, the Chief Minister of Maharashtra, Eknath Shinde is also sheduled to attend the G20 curtain raising ceremony at the University.
During that session, Rajnish Kumar Director (of Digital Education), Department of School Education, Ministry of Education, and Dr Joint Director of National Council of Educational Research and Training, Amarendra P. Behera scheduled to give a lecture on the G20 summit.
Apart from it, one workshop about G20 has also been organised at the university for the district National Service Scheme officers. The main aim of the meeting was to train the officers about G20 and to organised plans to make aware the student about G20.
It should be noted, the 4th G20 Education Working Group delegate-level Meeting will going to be held in Pune. The 2 days meeting will be organised at Savitribai Phule Pune University from June 20 to June 21. Moreover, the Education Ministers Meeting would be held on June 22. The meeting will be focused on Infrastructure and Spiritual education.
A special exhibition will also be organized before the G20 meet. The exhibition will be open to the public from June 16 to June 22, but it will remain closed to the public on June 19. The theme of the exhibition is the fundamentals of Literacy and numerous literacy.
.
.