Indore, May 23: A Hindu woman who was in a live-in relationship with a person named Faizan in Madhya Pradesh's Indore, accused her partner of pressurizing her to convert to Islam in order to marry him. He has been arrested on the charges of raping a woman, with whom he was in a relationship, and pressuring her to change her religion.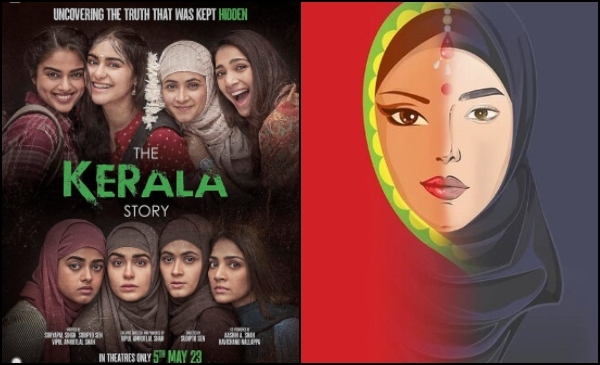 In her complaint, the woman alleged that her live-in partner, Faizan, thrashed her when she refused to embrace Islam. Dinesh Verma, Khajrana PS in-charge, Indore, said that the woman and Faizan were in a live-in relationship for the past 7-8 months.
Notably, the woman lodged the First Information Report following an altercation with the man after watching "The Kerala Story", according to police. Following this, she approached the police and lodged an FIR against her partner.
Verma told reporters the man was arrested under provisions of the Madhya Pradesh Freedom of Religion Act 2021, which prohibits conversion by force or cheating, and the Indian Penal Code (IPC).
The complainant was living with the man "after she fell into the trap of love under the pretext of marriage", Verma said quoting the FIR. She alleged that the man was pressuring her to change her religion and was mentally harassing her.
"The woman said she and the man recently went to watch 'The Kerala Story'. After watching the film, the duo argued and the man left her after assaulting her. She approached the police on May 19 and lodged an FIR," the police officer said.
The accused man, educated till class 12, is unemployed, while the victim woman is highly educated and works in a private company, he said, adding that she had met the man four years ago while studying in a coaching institute. "All the allegations are being thoroughly investigated," Verma added.
'The Kerala Story' is directed by Sudipto Sen and produced by Vipul Amrutlal Shah. Adah Sharma, Yogita Bihani, Siddhi Inani and Sonia Balani are the main actors in the film.
MP Religious Conversion Bill
The Madhya Pradesh Freedom of Religion Ordinance, 2020 was promulgated on January 7, 2021.
According to the Bill, if any one is found guilty of Mass conversion, he/she will ge 5-10 years of imprisonment and Rs 1,00,000 or more as fine.
The Act calls for 3-10 years of jail for the guilty if the person conceals hsi religion for the purpose of marriage. The Religious Conversion Bill of Madhya Pradesh calls for 2-10yars of imprisonment if a minor, woman, or person belonging to SC or ST is converted.