Is delhi is safe for women? The question on womens safety again the started rasing on social media afterIndian cricketer Nitish Rana's wife, Saachi Marwah, recently experienced a distressing situation in Delhi when two youths started following her car and hitting it without any apparent reason.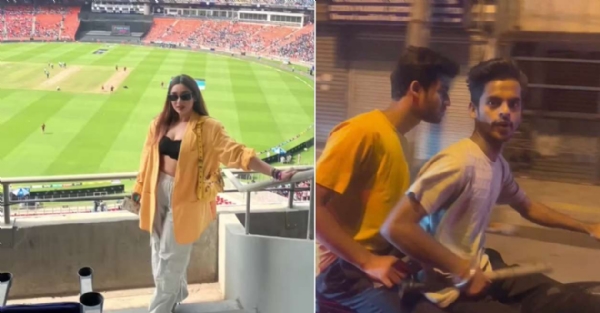 While Marwah was in her car, returning home, a miscreant duo on a two-wheeler began to stalk her and hit her vehicle.
As this wasnt shocking enough, when she tried to report the matter to the Delhi Police, she did not receive the help she expected. She was advised to let the matter go since she had already reached home safely. The cops further instructed her to note down the vehicle numbers of the miscreants in case a similar incident occurs in the future.
Saachi later, took to her Instagram handle to share about the horrific incident. "Just a casual day in Delhi, on my way back home from work! These guys randomly started hitting my car! Just no reason, stalked and chased and the police told me on the phone when I complained, 'so now that you've reached home safe, let it go! Next time, number note kar lena' (note the number next time), aye aye captain, next time, I'll take their phone numbers also!" she wrote on her Instagram story.
Rana married his long-term girlfriend Saachi, who is a cousin of Indian comedian Krushna Abhishek, in February 2019. The Kolkata Knight Riders' skipper, Nitish Rana, has been performing exceptionally well in the Indian Premier League (IPL) 2023. The 29-year-old has been leading his team from the front with 275 runs in 10 matches, making him one of their top performers this season.