Mumbai, May 09: Over the past few years the Christian conversion mafia has become more active in the State. They have aggressively launched their conversion activities in the state. From distributing Christian literature in public transport, and Hindu gatherings to luring them under the name of education, or money, Christian missionaries are leaving no stone unturned to convert the people.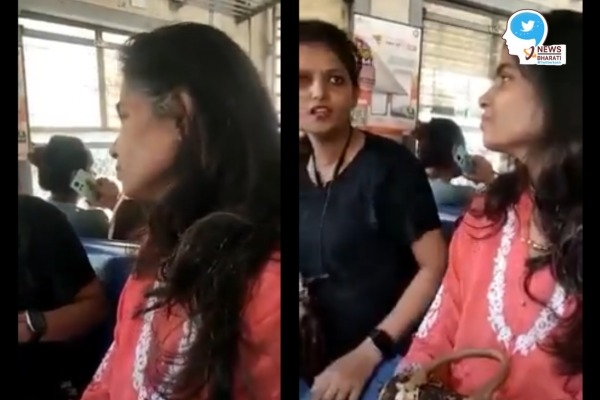 In the latest incident, a woman missionary is caught red-handed while trying to influence the other Hindu women passengers to convert to Christianity. The shocking incident come to light after the video of it went viral on social media. As per the reports the incident took place in Mumbai's local train.
The Vedas & Mahabharat researcher Anshul Pandey shared the video on social media. He tweeted, "A young Girl from Mumbai brutally thrashed a Missionary at a Local train, This is how we should respond to them! Proud Sanatani!
Following this, the undated video went viral on social media. In a viral video, the two Hindu women were seen verbally trashing missionaries who are trying to influence them to convert to Christianity.
One of the lady passengers can be heard saying,"Aap kile ullo bana rahe ho? Ap apne church main jakar apke bhagwan ke bare main bolo, yaha unke ke bare main mat bolo. We Hindus are already fighting for our existence. I know how missionaries work."
.
.