Sukma, July 01: A deputy sarpanch and a teacher in a village in Chhattisgarh's Sukma district were murdered by Maoists on Wednesday evening, allegedly because they were spreading awareness on government schemes and educating people, the police said.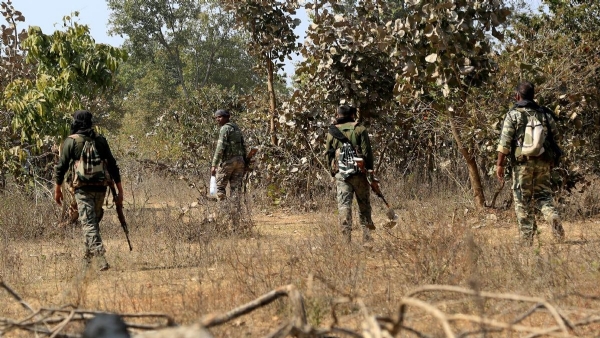 The villagers were from Tadmetla, the same village where 76 CRPF jawans were killed by Maoists in 2010, the police added.
The incident took place on Wednesday evening in the state's Duled region, a Maoist stronghold close to the core area of the People's Liberation Guerrilla Army (PLGA) battalion-1 headed by top Maoist leader Hidma. The police identified the deputy sarpanch as Madvi Ganga, around 40 years of age, and the teacher as Kawasi Sukka, around 35 years of age.
It is pertinent to mention that the Maoists had summoned both of them to the Duled region, 10 km away from Tadmetla, a gateway to their stronghold in the jungle eight days ago. A few days later, the villagers were abducted, the police said.
To rescue them, villagers from Tadmetla and nearby villages went to meet the Maoists on Wednesday. But in the evening, the Maoists held a jan adalat (public court) where the two were termed mukhbir (police informer) and their throats were slit. The villagers returned home with the bodies on Wednesday night, the police said.
Two years ago, the Maoists had summoned Ganga and he was allowed to leave later. Thinking that they would leave him this time too, Ganga and his family decided not to inform the police, officials said.
Also Read: A new trend among Maoists? In Jharkhand, Maoists collect 'tax' from people via digital payments
As per the police, Ganga was spreading awareness about government welfare schemes and information on Aadhaar cards, ration cards, Ayushman cards etc. Sukka was educating students so they could get schooling and join the mainstream, the police added.
"Due to the awareness and education of the people in Tadmetla, the hold of Maoists, who are against development, was weakening in the area and they were losing their base area. The Maoists have become weak now and fear engaging with security forces. Hence, they took out their anger and frustration by murdering two innocent human beings," Sukma Superintendent of Police Kiran Chavan said.
Also Read: Sudipto Sen's "Bastar" to present one of bloodiest Maoist attacks on paramilitary forces: Know about it-
"At present, advance legal action is being taken by the police party after going to Tadmetla village and conducting the panchnama of the dead bodies. All the Maoists involved in this incident are being traced," added Chavan.