This year, the Shreemant Dagdusheth Halwai Sarvajanik Ganpati Trust in Pune is gearing up for an extravagant celebration of Ganeshotsav. They have created a grand pandal inspired by Ayodhya's Ram Mandir and have extended an invitation to Uttar Pradesh Chief Minister Yogi Adityanath.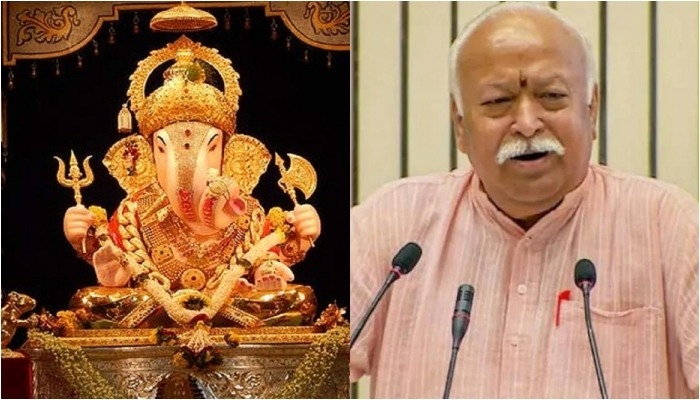 It should be noted that the installation of the Lord Ganesh idol in the pandal will be done by Rashtriya Swayamsevak Sangh (RSS) chief Mohan Bhagwat.
An official from the organising committee shared details about the pandal's design, stating, "We have replicated the design of the Ram Mandir, where Lord Ram will be seated, along with the ten avatars on the side. Additionally, we are also building a Ram Setu from where people will enter. There will be fifteen to twenty statues of Lord Hanuman holding a stone in their hands."
The official further confirmed that UP CM Yogi Adityanath has accepted their invitation and assured them of his presence at Dagdusheth during the festivities.
The selection of the Ram Mandir theme aims to offer people a sneak peek into what the temple will look like when it opens in January 2024 in Ayodhya. The team has been working on the pandal for the past two months, and it is expected to be completed within the next day or two.
Anticipating a substantial increase in footfall, the official mentioned that while their pandal usually attracts around two crore visitors annually, they are expecting approximately five crore visitors this year.