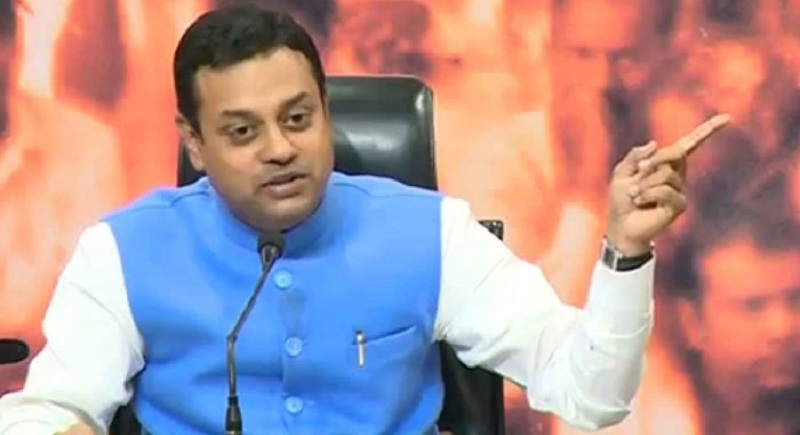 New Delhi, Apr 16: Launching a scathing attack on the Congress, the Bharatiya Janata Party (BJP) spokesman Dr Sambit Patra said that the NIA Court verdict in Mecca Masjid blast case has exposed the conspiracy of the Congress party to defame Hindu society.
The NIA court on Monday had acquitted all the five accused including Swami Aseemananda in the 2007 Mecca Masjid blast case in Hyderabad which claimed nine lives and injured over 55 people. The blast had occurred on Friday during the prayaers.
Reacting to the NIA Court verdict, Dr Patra alleged that the Congress had been defaming the Hindu society for votes and demanded that Congress President Rahul Gandhi and his mother Sonia Gandhi should apologize to the Hindus for defaming them with terms like "Saffron terror" or "Hindu Terror".
Patra said people will teach the Congress 'a lesson' in the Karnataka Assembly polls as they did in the 2014 Lok Sabha elections when it was reduced to 44 seats.
Hitting back at the Congress leaders for blaming the BJP government for the acquittal of the accused, he alleged that the opposition party has 'double standards' and as it had welcomed a court order in favour of accused in the 2G scam case.
Patra also noted that the Congress was in power for seven years after the blasts and asked what it had done during the period.
"For its appeasement politics, the Congress targeted and defamed Hindus and the country for merely some votes. That conspiracy has been exposed. The Congress has been exposed like never before," he said.
Taking a dig at Rahul Gandhi, Patra wondered if the Congress president would lead a candle march to India Gate and apologise for his attempts to "defame" Hindus.
Patra also raked up several comments by Congress leaders and a US diplomatic cable which had allegedly quoted Rahul Gandhi as saying that radicalised Hindu groups posed a bigger danger to the country.
Former home ministers P Chidambaram, Shivraj Patil and Sushil Kumar Shinde had also spoken about 'saffron terror' and 'Hindu terror', Patra alleged.
He also claimed that Karnataka Chief Minister Siddaramaiah was also practising appeasement politics, a euphemism used by the BJP for alleged pro-Muslim politics of some parties.
Patra accused Siddaramaiah of "hobnobbing" with a Muslim outfit, Popular Front of India, while it is being probed by the National Investigation Agency.