Kathmandu, July 12: Focussing to deal with the unfortunate situation, an aircraft of Yeti Airlines skidded off at the Tribhuvan International Airport runway in Kathmandu on Friday morning. Nepal's international airport has been temporarily closed following the incident.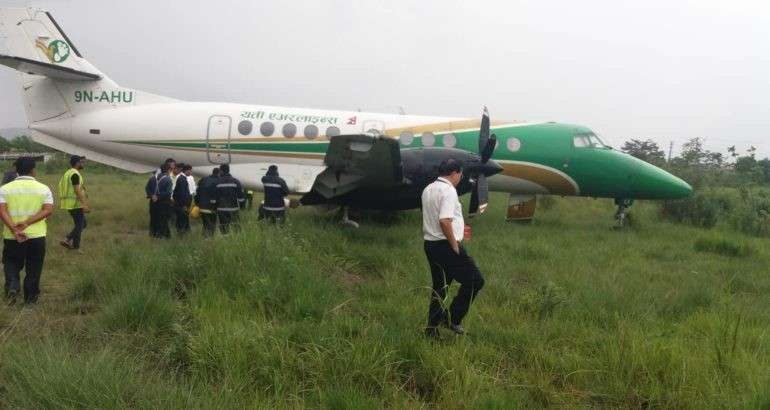 The incident occurred at around 11 AM when Yeti Airlines Flight NYT-422 coming from Nepalgunj landed at Kathmandu. All 66 passengers including 2 infant and 3 crew members on board are safe and have been evacuated.
Many Kathmandu bound flights have been diverted and few flights from Kathmandu have been delayed. General Manager of Tribhuvan International Airport, Raj Kumar Chhetri said that efforts are on to clear the runway and flight operations are likely to be restored soon.
All the incoming flights were transferred to other countries while the outgoing flights were halted. The incident happened as Nepal has been witnessing heavy rainfall since early Friday morning.
Runway excursions are common in the airport's single 3-km-long runway. Since April, the TIA has been undergoing a runway upgrade program. In March last year, an aircraft of US-Bangla Airlines crashed near the TIA runway, killing some 50 people.