At least 50 Jaish-e-Mohammed (JeM) terrorists are undergoing training in deep-sea diving to launch an attack on India, according to Border Security Force. Terrorists are being given special training to attack Indian security forces deployed at sea.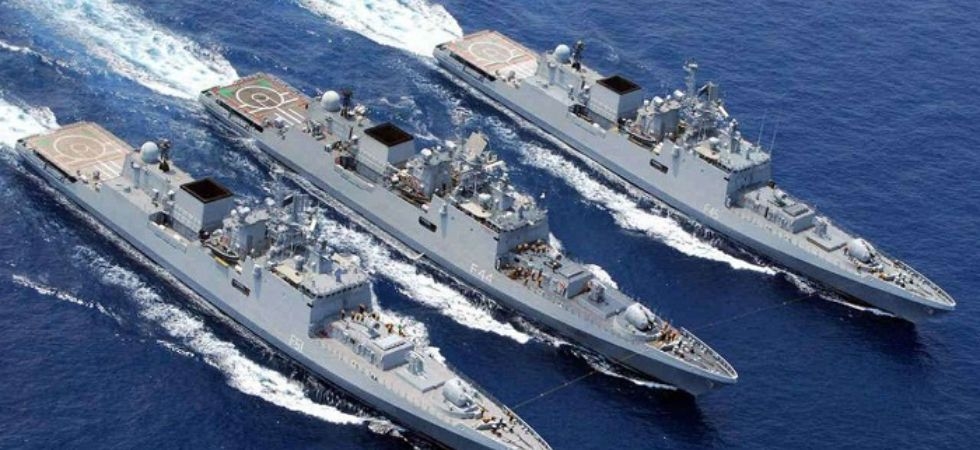 GOC-in-C, Army Southern Command, confirmed that he has received inputs that there may a terrorist attack in the southern part of India. He added that some abandoned boats have been spotted in Sir Creek--a 96 km tidal estuary on the border of India and Pakistan dividing Gujarat from Sindh province--and precautions are being taken to prevent any terrorist attack.
Kerala Police chief has also alerted all district police chiefs after security forces provided intelligence on a possible terrorist attack across southern India.
Under Water Attacks By Terrorists
Earlier, Chief of Naval Staff said in Pune that Pakistan-based terror group JeM is training terrorists to carry out underwater attacks on India. "We have received intelligence (input) that an underwater wing of Jaish-e-Mohammed is training terrorists to carry out attacks from under water.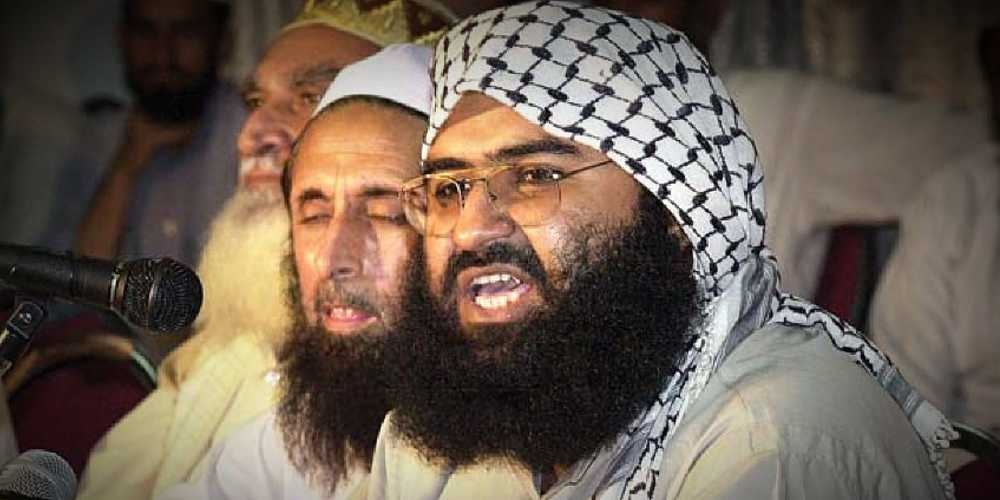 Frogmen are military divers trained to carry out combat tasks, such as sabotaging warships and merchant ships using limpet mines and conducting clandestine reconnaissance missions.
Security Heightened At Ports In Gujarat
Security has been beefed up at major ports in Gujarat and other key installations in the coastal region following intelligence inputs of possible infiltration by terrorists from Pakistan through the sea route. Patrolling at Kandla and Mundra ports in Gujarat was intensified following inputs that Pakistan-based terrorists may make "an infiltration attempt through Kutch area, possibly through the sea route to create a communal disturbance or launch terrorist attacks in Gujarat", a security advisory issued by the port authorities said.
"Pakistan trained commandos may have entered Gulf of Kutch through Harami Nala Creek Area, directing ports and ships to take utmost security measures and maintain anti-terror watch. It sought preventative measures, including additional deployment of security personnel, combat patrolling in the coastal region and intercepting "any suspicious vessel/crafts/boats approaching towards sea coast." Advisory has been issued by several ports along the Kutch coastline and also by private port operators like the Adani Group that mans the Mundra port in Gujarat.
Chinese deep-sea fishing trawlers in Indian Ocean
The spike in Chinese deep-sea fishing trawlers in the southern Indian Ocean, far from the Chinese coast, has raised concerns within the security establishment. The question is what are they doing thousands of miles away from China? Is it just fishing?" Are they involved in intelligence operations
Security challenges to peninsular India has increased many folds ever since removal of article 370.
India's Geopolitical Location and Security Challenges
The physical proximity of India's coasts to countries such as Sri Lanka, Bangladesh, Pakistan and Gulf countries adds to its vulnerability as smuggling, illegal trade, drugs is quite common. India has been facing Pakistan sponsored cross-border terrorism for decades. Terrorists with arms and explosives have been infiltrating into the country from Pakistan and Bangladesh through the sea borders.
Forced to explore new routes for infiltration because of near foolproof security along the land borders, terrorists will use the sea as an alternative route to slip into India undetected.
Diverse Topography and Security Challenges
The Rann of Kutch, a harsh environment comprises of extensive salt marsh that gets flooded during the monsoon. The water channels in this area turn and twist to exit from Indian territory into Pakistan and turn back again into Indian territory thus making its guarding challenging. Further South along the West Coast, there are numerous creeks, bays, many of which are relatively remote and have remained inhabited. The Backwater's in South along the Kerala Coast provides a large number of safe heavens.
India has an Offshore Development Area (ODA) on both coasts extending up to 150 NM seaward. Offshore oil is produced here from oil platforms. The ODA on the West coast includes many Production platforms.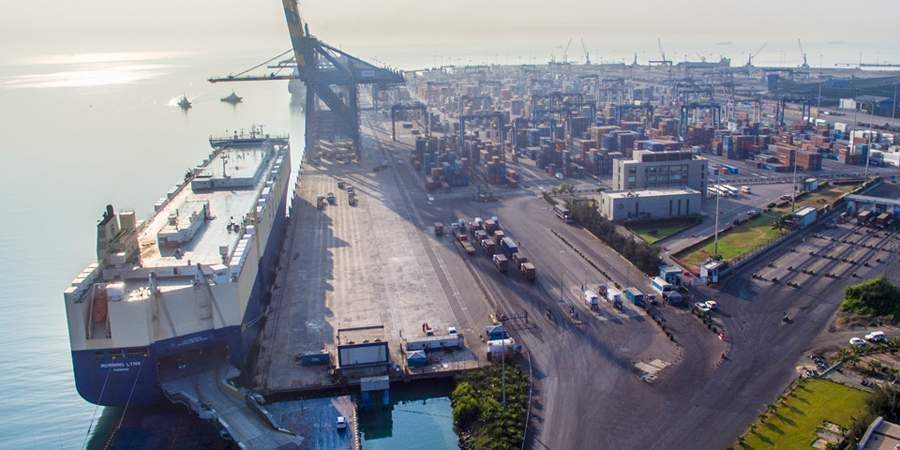 India's coasts are characterised by a diverse range of topography such as creeks, small bays, back waters, rivulets, lagoons, estuaries, swamps, mudflats, as well as hills, rocky outcrops, sandbars, beaches and small islands (inhabited as well as uninhabited). The water bodies and river channels run deep inside the coasts, making the coastline highly indented. These coastal approaches to the mainland often remain poorly guarded, thereby providing ideal spots for clandestine landings of arms, explosives and other contraband by smugglers as well as infiltration by terrorists. Boats can easily land and disappear in stealth and avoid detection by taking advantage of the topography.
Water channels, run deep inside the land, render the coastline porous and hence vulnerable to cross-border infiltration, smuggling, and arms and drugs trafficking. Existence of mangrove forests, sandbars and uninhabited islands along the coast provide ideal hideaways for infiltrators, criminals for landing their contraband.
In Gujarat, a channel the Harami Nala which originates from India, enters Pakistan, and re-enters India has become a preferred route for infiltrators and smugglers. Several Pakistani and Bangladeshi infiltrators with arms, ammunition and explosives have been apprehended in this area by the Indian security forces.
Vast Improvement has taken place in Maritime Security In last 10 Years. However, security breaches continue to take place. Hence there is a need to review the existing setup and recommend additional measures to further strengthen the security setup.
Additional Recommendations To Further Strengthen Security Setup
The history of coastal security breaches should be studied by all regularly so that we do not repeat the mistakes again.
Cargo containers could be used to transport dirty nuclear weapons & smuggling unauthorized items like Chinese crackers, drugs & gold. Containers should be scanned thoroughly to ensure 100 per cent security. Explosive-detection bulk and trace scanners should be installed at various key points on ports, to minimise security breaches.
Monitoring Movements Of Fishermen And Fishing Boats
In addition to the six-monthly exercises, one-time thorough check has to be carried out by the security forces lead by the ICG to carry out one time check physical check of all suspicious fishing vessels. All documents must also be linked up to Adhar cards. NAIS will be helpful in tracing only those vessels fitted with AIS transponders and not the fishing vessels. Also, the spoofing of AIS would always remain a possibility which could undermine this surveillance method. Disaster Alarm Terminals are being provided to fishermen so that they can alert the ICG if they are in distress at sea.The fishermen have to be educated to utilize them.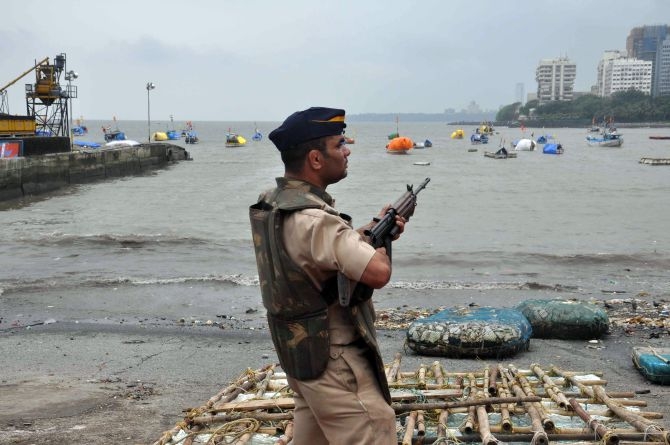 We should request foreign countries in the neighbourhood like Sri Lanka, Maldives, Bangladesh to issue similar government identity cards to their fishermen.
Other Recommendations
All Government agencies deployed on the coast should be held responsible for obtaining own actionable intelligence. Each state should raise Home Guards and Intelligence Battalions, based on fishing community and locals residing on the coast line to gather actionable intelligence and perform coastal security duties.
News papers and TV Channels have reported many cases of corruption, inefficiency and dereliction of duty by security agencies. All such reports of investigative journalism should be investigated further, and corrective action taken, if found guilty.
All vulnerable areas, vulnerable points should to be mapped. All road axes have to be marked on terrain maps in the state police control rooms, ICG district HQ control rooms and JOCs.
Coastal States are the major stakeholders in coastal security of the nation because the critical elements that impact coastal security, fall under the jurisdiction of the State. The Law of the land, which is a State subject, is applicable within 12 nm seaward zone (territorial sea).
The ISI and Pakistan Army is actively involved in aiding and abetting various fault lines in the Indian society.
The need of the hour is joint man ship between IN, ICG, Police, Intelligence agencies and various Government ministries. The glass is more than half full, but we still have miles to go to achieve full proof security.