COVID 19 has shaped economic and financial behaviour of the universe. In this situation also state, many self-dependent organisations, NGO's came ahead to serve the society and feed to needy people. When the workers realised insecurity, they started to shift to their native place across the country. Needless to mention none of the states were untouched where this shifting done. This created a sorry picture indicating we were not ready to face pandemic. When we analyse on a larger scale, we realise now, that the situation was also uncontrolled. Further there was tremendous support of the society, for the society, and this was witnessed on such a massive scale in our nation only. The roots lie in our culture and concept of ॐ सर्वे भवन्तु सुखिनः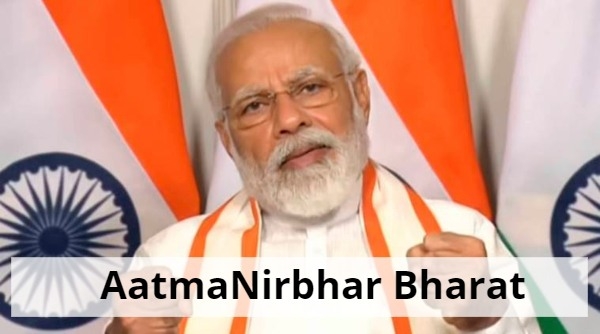 COVID 19 damaged all the arrangement of the economy and badly impacted employment. It is not like people are coming to few states only from few select states. All states have manpower resources from all ends of the nation. Of course, we understand that majority of the manpower resources must be fulfilled by local place. However, when we talk about the local place, then it may crop up with the issue of required expertise and also quality. The time has come to develop our main resources locally itself, for healthy work environment. Amidst this pandemic, larger groups have understood this and have started working in this direction as well. All groups of our society must understand that drastic changes can be brought about only by the society, and not the Government.
After witnessing such a disastrous pandemic period, we realise that the universe must follow our basic fundamental concept of वसुधैव कुटुम्बकम् and "Integrated humanism" (एकात्म मानववाद). Everyone wants to live with self-respect and that can come from self-dependency, what exactly our beloved PM expressed while addressing the society. Self-dependency is not about selfishness or segregating the society but it is about making all individuals capable and be self-reliant. It's not about non-acceptance or opposition, but about a society which need not depend only on giant companies, where individual can make it happen at local level. We may achieve more in decentralised working concept. When we talk about वसुधैव कुटुम्बकम्, it means we expect everyone's contribution. Everyone has their limitations, but everyone's contribution can be expressed as "together everyone achieves more" (TEAM). The five pillars of Atmanirbhar Bharat are stated as economy, infrastructure, technology, vibrant demography, and demand.
During the great leadership of our PM, Narendra Modi ji, we witness immense enthusiasm among the countrymen to bring about the best changes in our nation. The Government is also focusing more on technology, which showed its importance during the lockdown. The international Monetary fund also welcomed the concept of Atmanirbhar Bharat and mentioned that it is an important initiative. Needless to mention, not only is the Government t promoting Atmanirbhar Bharat, but announced an economic package which will largely support the Indian economy.
The Prime minister says "The state of the world today teaches us that Atmanirbhar Bharat is the only path. It is said in our scriptures – Eshah Panthah i.e. Self-sufficient India.
Slogans also initiated under Atmanirbhar Bharat include "vocal for local" "Local for global" and "make for world".
Now it has become duty of all Indian individuals to put their efforts, maintain integrity towards our Nation and let make our nation self-reliant. I believe and hope we are heading towards the right direction. We all will witness tremendous changes in the economy within few years and it would not be wrong if I say that initiative of Atmanirbhar Bharat will take us to new heights.