New Delhi, September 30: A special CBI court today delivered its verdict in the nearly three-decade old Babri Masjid demolition case, observed that the 1992 Babri Masjid demolition was done by anti-social elements and it was not pre-planned. With this, BJP leaders LK Advani, Murli Manohar Joshi and Uma Bharti and former chief minister Kalyan Singh along with 28 other accused have been acquitted by special judge Surendra Kumar Yadav.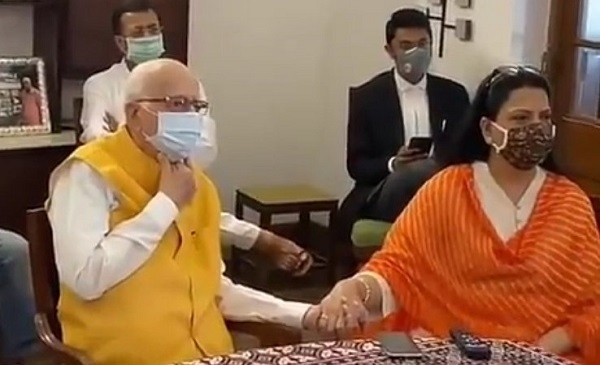 "Today the Special CBI judge acquitted all 32 accused, it held that the accusations by CBI were wrong, it also held that the evidence against the accused was not adequate. The court commented that the demolition was done by anti-social elements, VHP or Sangh had no hand in it. The leaders had tried to stop the incident from taking place. The involvement of the accused, direct or indirect, was not found," counsel for Sakshi Maharaj, Prashant Singh Atal told.
Top 5 quotes from the big verdict:
- The Babri mosque demolition was not pre-planned
- Not enough evidence against the accused
- Can't prove authenticity of audio, video provided by CBI
- Anti-social elements tried to demolish the structure, accused leaders tried to stop them
- The audio of the speech is not clear
The special CBI court had asked all the 32 accused, including L K Advani, M M Joshi and Uma Bharti to be present in the court today. While Uma Bharti has tested positive of covid-19, Advani and Joshi have health concerns because of their old age and pandemic.
Of the other accused Vinay Katiyar, Dharamdas, Vedanti, Lallu Singh, Champat Rai and Pawan Pandey reached Lucknow ahead of the pronouncement of the verdict. The case relates to the razing of the disputed structure in Ayodhya on 6 December 1992. The Supreme Court had fixed September 30 as the deadline for the trial court to pronounce its judgement in the case.
Also Read-