New Delhi, Sept 30: Amid the India-China border standoff, External Affairs Minister Dr. S Jaishankar will visit Japan from October 6-7 to participate in the second ministerial meeting of the Quadrilateral Security Dialogue (Quad) and to hold a series of bilateral meetings with Foreign Ministers.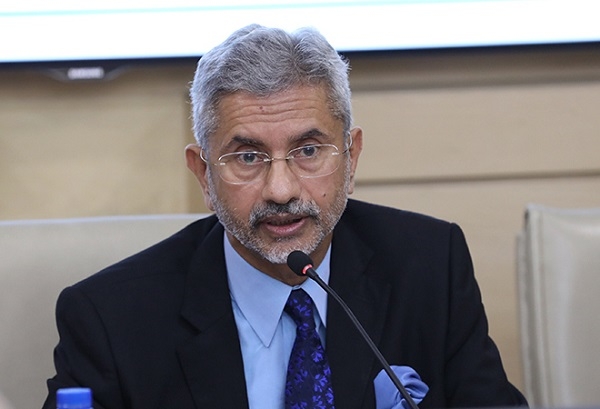 The Minister is visiting Tokyo for bilateral consultations with his Japanese counterpart Toshimitsu Motegi and the two ministers are expected to discuss bilateral and regional issues of mutual interest. Jaishankar will also be meeting US Secretary of State Mike Pompeo, Australian Foreign Minister Marise Payne to hold bilateral consultations.
"Dr. S. Jaishankar will visit Tokyo, Japan from 6-7 October 2020 for bilateral consultations with the Japanese Foreign Minister. The two Ministers are expected to discuss bilateral and regional issues of mutual interest.During the visit, the External Affairs Minister will also participate in the Second India-Australia-Japan-USA Ministerial Meeting on 6 October 2020, in which the Foreign Ministers of the respective countries will participate," said the Ministry in a statement.
Further, it added, "External Affairs Minister will also hold bilateral consultations with the Foreign Ministers of Australia and the United States of America during his visit to Japan." Japanese Foreign Minister said he would host the four-way talks which will be the second meeting after the first held in New York last year. "It is the right time for these like-minded foreign ministers to gather in Tokyo for face-to-face talks, to exchange views about how to deal with issues that have emerged from the spread of the coronavirus, along with regional affairs," he told reporters at a regular briefing.
The foreign ministers of the Quad, which was upgraded to the ministerial level in September last year, will discuss the "post-COVID-19 international order and the need for a coordinated response to the various challenges emerging from the pandemic", according to the statement. The ministers will also discuss regional issues and "collectively affirm the importance of maintaining a free, open and inclusive Indo-Pacific". It will be the first ministerial-level international meeting hosted by Japan since the pandemic began, and also since Prime Minister Yoshihide Suga took power this month.
The Quad meeting comes against the backdrop of China's aggressive actions across the Indo-Pacific. All the four countries are having differences with China as India is engaged in a border standoff in Ladakh, Australia has announced to stop projects under the Belt and Road Initiative (BRI), Japan is concerned about Chinese interfering near the Senkaku Islands while the US is engaged in a trade war.
Also Read: