Delhi, September 29: Eminent filmmaker Shekhar Kapur has been appointed as president of the Pune-based Film and Television Institute of India (FTII) Society and chairman of the institute's governing council. Union Minister of Information and Broadcasting, Prakash Javadekar, broke the news via social media.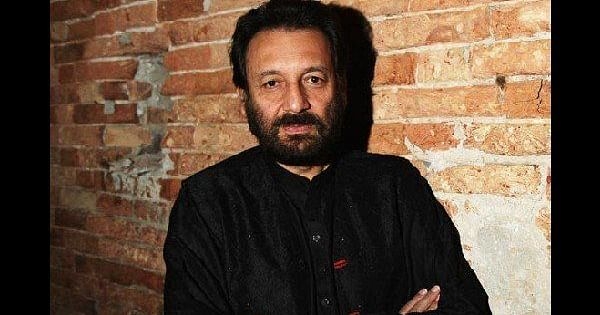 "Happy to inform that renowned international film personality #ShekharKapur has been appointed as the President of FTII Society & Chairman of Governing Council of FTII. @narendramodi @shekharkapur. "Mr. Kapur, who has vast experience, will add more value to the Institute. I am sure everybody will welcome his appointment," he said.
The 74-year-old filmmaker's tenure will be till March 3, 2023. He is replacing the CID television producer BP Singh. Singh's whose tenure had ended in March 2020 however he was given an extension owing to the coronavirus situation. Singh was appointed FTII chairman in December 2018 after his predecessor, actor Anupam Kher, abruptly resigned from the post citing international shooting assignments.
Expressing his happiness Shekhar responded, "Thank you, Sir, for the honor. We are a land of stories. Of creativity. And of such a varied culture. With your support, and combined with modern technologies, I see a future where our creative talent takes our stories and wins the hearts and minds of people worldwide."
The FTII students' body said that Kapur's appointment comes at an important moment. "There has been a constant attack on public educational institutions in the country with continuous fees hikes and curbing of student voices of dissent and representation. We hope Shekar Kapur, a noted filmmaker, will carry forward the vision of the institution and take it forward. We strongly urge him to take note of the ongoing fee hike issues and curbing of students' voices in the Academic Council," said Aadith V Sathvin, who heads the FTII students' body.
Kapur is known for his directing. The director has made his mark in Hollywood as well as Bollywood. He has directed several films, many of which are critically acclaimed including Masoom, Mr. India, Bandit Queen, and Elizabeth. Apart from direction, he made his Hollywood directorial debut with the Oscar-nominated Elizabeth (1998) and went on to make The Four Feathers (2002) and Elizabeth: The Golden Age (2007), besides directing a segment of the 2008 anthology, New York, I Love You. Kapur had a stint as a Bollywood actor with films like Toote Khilone (1978), Falak (1988), Gawahi (1989), and the TV series Udaan (1989-1991), among other works.
Also Read: