New Delhi, Feb 12:
In yet another harsh reality, one more
Hindu
has been an overwhelming target of hate crime as a 25-year-old man named Rinku Sharma was stabbed to death in Mangolpuri on Wednesday night. He was stabbed in his house in front of his family members as he took part in the donation drive being carried out for contributing towards the construction of
Ram Mandir
in
Ayodhya
.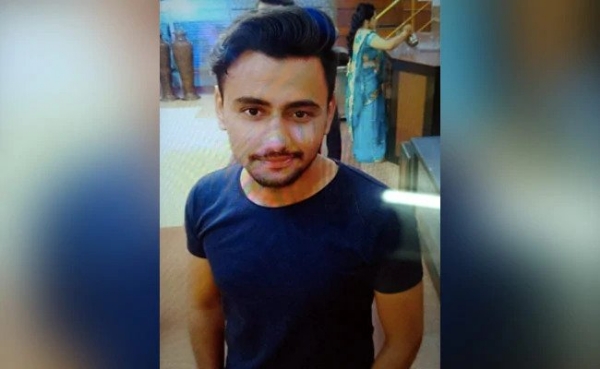 Vishwa Hindu Parishad
(VHP), in a statement, also said that Sharma was killed for collecting funds for the temple. Besides, police said the four accused have been identified as Mohammad Islam, Danish Nasruddin, Dilshan and Dilshad Islam.
Besides rendering his voluntary service to the Hindu organization, Sharma worked as a lab technician in a hospital in Paschim Vihar. The young activist was survived by his mother Radha Devi, father Ajay Sharma and brothers Ankit and Manu Sharma.
The reports suggest that when a rally was organized, last month, for the donation drive, the accused got into a dispute with Sharma, who had been collecting funds for the construction of Ram Mandir, however, the dispute got resolved. But, on Wednesday night, Sharma ran into them at a birthday party got into tussle again.
According to the CCTV footage from outside the house, it shows that several people entered the house, armed with knives and lathis. After they were let in, they attacked Sharma, and his younger brother Ankit was also attacked. They kicked them around, stabbed Rinku, and vandalized the house.
Having said that, the mainstream media decided to color the picture as "the argument was over a food business rivalry". However, the victim's younger brother Mannu Sharma (19), who is a member of the VHP's youth wing, said, "We have been having issues with the accused since last year. In August, we organized a small event for Ram Mandir. They were angered by this but we ignored them. We have always been good neighbors; Rinku even donated blood to one of their family members when she was pregnant."
He said Rinku worked as a lab technician at a hospital and that "we have no eatery business". Mannu said that on Wednesday night, Rinku came home and told him to lock all doors. "Before I could do so, a group of men came to our house and thrashed us with lathis. They beat me up and harassed my parents. They then dragged my brother to the road and stabbed him on the back," he alleged.