Pune, February 11:
The Greta Toolkit
, which India already sees as the baleful course of action against the democracy even as it is looking into the role of an organised coalition behind these social media campaigns is now creating the real chaos to say! In a shock to the community that is striving to dig the truth out, a latest video by a YouTube channel 'String' that exposed the design laid out in the
Greta Thunberg
Toolkit has been removed by the video streaming and sharing platform citing 'harassment and bullying'.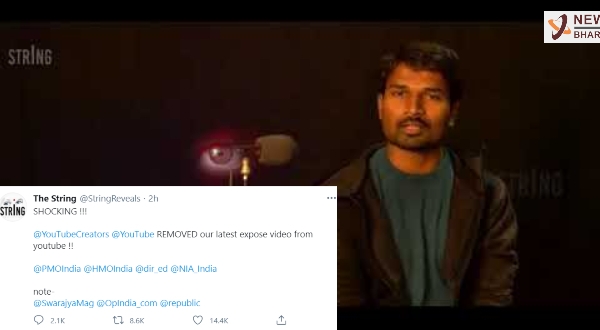 The said video 'Arrest Rathee, Zubair, Barkha now! (Greta Toolkit Exposed)', contained names and true faces of several media houses, journalists and 'activists' involved in the mallicious farmers protest drive! Vinodh, the host of the show String Reveals tweeted this morning, "REMOVED our latest expose video from youtube !!". He also said that the probable reason for this sitch would be for they got scared about the facts.
ALSO READ- Farmer Agitation beyond Politics – Few questions that critics need to answer!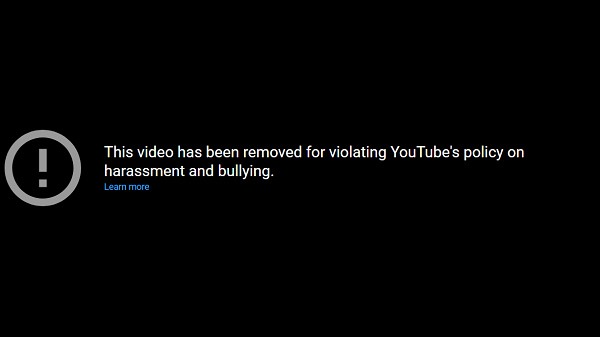 Further it had shed light on DIGIPUB, an association of media entities like The Wire, Scroll, The Quint, The News Minute, Newslaundry, Alt News and how these media entities and its associated journalists found mention in Greta's tool kit that had details to carry out a nefarious propaganda against India.
The video however is said to have been mass reported and that the channel is now looking into the legal options. The String has also appealed the YouTube headquarters demanding a detailed clarification for removing the video.