New Delhi, February 16: After arresting the toolkit creator and editor, climate activist Disha Ravi, Delhi Police unearthed some shocking information saying that she had asked Greta Thunberg to delete the toolkit after fearing action under the law UAPA.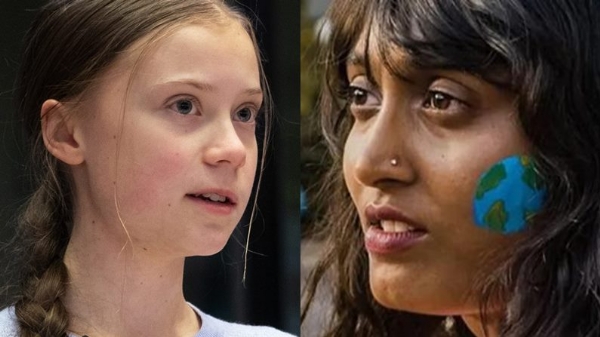 Police said while examining the WhatsApp chats between both of them, they found that Disha had asked Greta to delete the toolkit as it had her name in the document. Disha wrote to Thunberg on WhatsApp, saying, "Okay can you not tweet the toolkit at all. Can we just not say anything at all for a while. I am gonna talk to lawyers. I am sorry but our names are on it and we can get UAPA against us."
As per the police, Disha later deleted the Whatsapp group which she created to spread the toolkit. Apart from the Whatsapp chat, the Delhi police have also looking for Disha's mail conversation. Apart from Delhi Police, Enforcement Directorate (ED) will soon begin the investigation into any possible overseas transactions made by Disha Ravi through her organization.
According to the Delhi Police, Disha Ravi and others "collaborated with pro-Khalistani Poetic Justice Foundation to spread disaffection against the Indian State."
It should be noted that a so-called activist has been arrested from her house in Soladevanahalli, North Bengaluru. She has now been remanded to five-day custody of the Delhi Police by a Delhi Court.
What is UAPA Act?
UAPA means Unlawful Activities (Prevention) Act. It is an anti-terror legislation that seeks to designate an individual as a "terrorist". This act aimed at the effective prevention of unlawful activities all over India and abroad. Its main objective was to make power available to state and central agencies for dealing with activities directed against the integrity and sovereignty of India.
UAPA Bill was passed in 2019 under the NDA government. Any Indian or foreign national charged under UAPA is liable for punishment under this Act, irrespective of the location of crime/offense committed. UAPA will apply to the offenders in the same manner, even if the crime is committed on foreign land, outside India.