Lucknow, Feb 16:
Prime Minister
Narendra Modi
is to lay the foundation stone of the Maharaja Suheldev Memorial, virtually in Uttar Pradesh, on Feb 16. Besides, the foundation stone for the development work of Chittaura Lake in Uttar Pradesh's Bahraich district is also to be laid down. Uttar Pradesh Chief Minister
Yogi Adityanath
and Governor
Anandiben Patel
will also be attending the virtual event.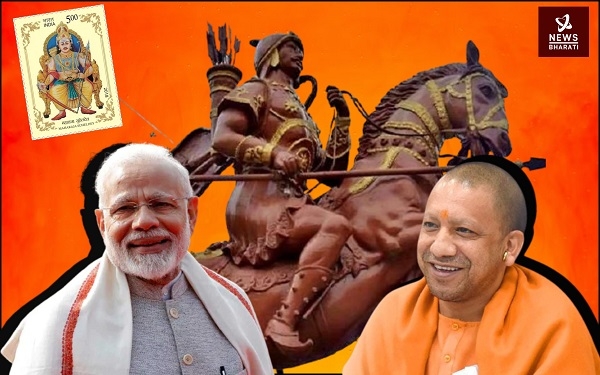 The project comprises of the installation of the equestrian statue of Maharaja Suheldev and development of various tourist amenities including a guest house, cafeteria, and the children's park. At the same time,
Prime Minister
Narendra Modi will also unveil the programmes of beautification of Shravasti, Chittaura Lake, and Bahraich. The event will also highlight the historical and mythological significance of Bahraich district, which has never really been put light on.
Prime Minister Narendra Modi will be laying down the foundation stone of the Statue of Maharaja Suheldev, in Bahraich, in order to mark the birth anniversary of Suheldev. A statue of Suheldev was also unveiled earlier in Feb 2016 by the then BJP Chief
Amit Shah
. He had also launched a book on him. The Central govt had also released a stamp and started a running Superfast Train in the name of Suheldev.
Maharaja Suheldev was an Indian king from Shravasti. He is popular because he defeated and killed Ghaznavid General Ghazi Saiyyad Salar Masud. He defeated the Ghaznavid General at Bahraich in 1034 CE. Suheldev also finds mention in the 17th Century Mirat-i-Masudi which is a Persian-language historical romance. The Hindi nationalist groups characterize him as a
Hindu
King who had defeated the Muslim invader.
Bahraich is an important city of Uttar Pradesh, considering it's historic aspect. The city is located on the banks of the Saryu River, which is a tributary of Ghaghara river. The city is important also because it shares an international border with
Nepal
.