New Delhi, June 11: Taken aback by the controversial remarks against the community by some fringe Christian groups on social media, Muslim scholars have expedited the efforts to initiate a dialogue between the two communities. The immediate provocation was a debate titled 'Christian Youths, This Way' organised by some Christian groups in chat rooms on Clubhouse on Monday and Tuesday.
It was alleged that speakers in one of the sessions that debated issues such as Love Jihad made some communal remarks about the Muslim community. "Some of the utterances in the session were not merely anti-Muslim, but also anti-human. It was indeed shocking to hear such comments in the public space," said Sunni scholar Basheer Faizy Desamangalam.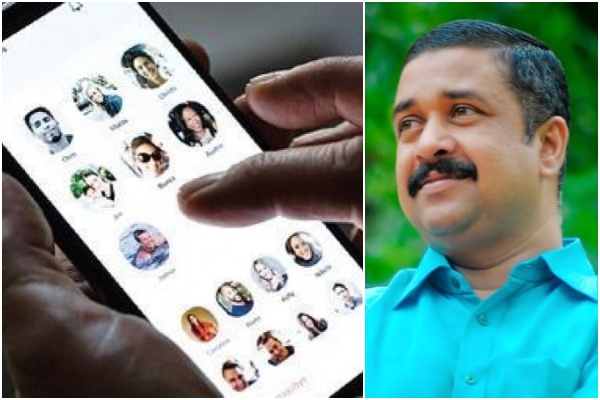 "Speakers referred to incidents such as chopping the hands of Professor T J Joseph, which was condemned by all Muslim organisations. They were harping on 'Love Jihad', a charge that has been dismissed by all investigating agencies and the courts," he said.
Faizy said the Samastha Kerala Jam-Iyyathul Ulema, the body of Sunni scholars, has expedited the move to initiate a dialogue to sort out the issues. "We consider Christians as a fraternal community, historically and theologically," he said. Fr Noble Thomas Parakkal, who participated in the discussions, however, said the issue was 'Love Jihad' which cannot be fully written off as baseless though all interfaith marriages cannot be put under the category.
Najeeb Kanthapuram, MLA, has asked Chief Minister Pinarayi Vijayan to take stringent action against those who are trying to create a communal divide through social media. In a letter, Najeeb said the social media have been flooded with posts, video and audio documentaries that are intended to create division between Christian and Muslim communities in the past few months.
Pointing out the possibility of a clear conspiracy behind the posts, the MLA raised the suspicion that the move is aimed to destroy the communal amity and peaceful co-existence in the society. "The atmosphere of peace existing in Kerala for centuries should not be disturbed and all efforts should be made to nab the culprits," he said in the letter.
.
.