- Adv Gautam Jha and Adv Pankaj Singh
The state of West Bengal continues to simmer, in one of the most unprecedented case of state-sponsored post-poll violence, even factoring in the historical context of the state. The atrocities on all sections of society have been very well reported and, particularly, reports have come that
more than 11,000 people belonging to SC/ST community have been rendered homeless, and 40,000 have been affected, in 1627 case of violence.
Unfortunately, the ramifications of the same are being felt in other States as well, and are not limited to West Bengal. There was a massive exodus of people from West Bengal to other States, particularly to the neighbouring State of Assam, to save their life in this post-poll violence. It is pertinent to mention here that, conceptually, the people who are forced to migrate within their own country, due to coercion or violence, are
called Internally Displaced Persons (IDPs), and are often termed, wrongly, as Refugees.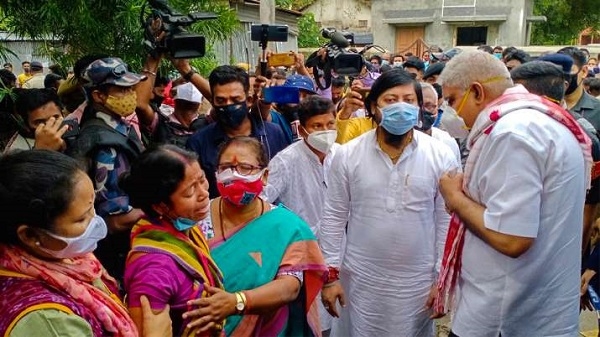 The factum of the violence and the exodus to Assam, neither of these two events are now disputed. The young and dynamic Chief Minister of Assam, Himanta Biswas Sarma, showing great leadership, acted with alacrity, and immediately set up camps for the people coming from the State of West Bengal and ensured that they were provided with all the basic necessities.
Several FIRs were also lodged in the State of Assam.
The Hon'ble Governor of West Bengal, Jagdeep
Dhankar, in an exemplary gesture, visited the camps in Assam
,
even though he was denied the State Protocol for this visit by the State of West Bengal. Presently, even though some camps have reportedly been dismantled, and people have been returned, the issue has not attained finality by any stretch of imagination and has in fact given rise to several legal and Constitutional issues.
In this backdrop, a Writ Petition (PIL) was filed in the Guwahati High Court [W.P. No. 30/2021], praying to lodge FIRs, ensure safe return of IDPs to their home in West Bengal and also to direct Ministry of Home Affairs, Government Of India, to make a policy/law with regard to the IDPs. In an important Order, the Guwahati High Court has sought "detailed response" from both the State of Assam and the MHA, GOI on this issue, and the matter is now listed in July.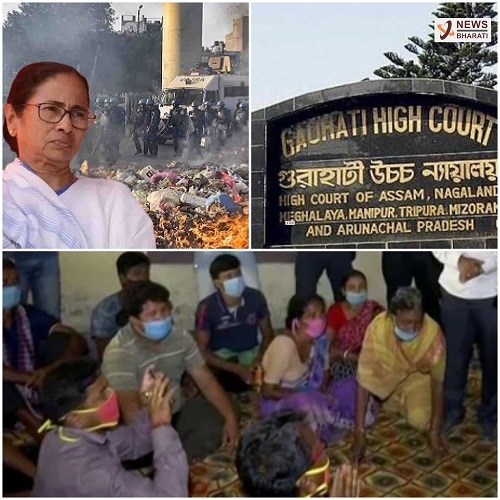 Since the matter is sub-judice, commenting in detail about the merits of the case may not be appropriate. However, it needs to be understood that FIRs filed in the State of Assam, having its genesis in the post-poll violence of West Bengal, has to be taken to their logical conclusion, and the State of Assam, particularly the Hon'ble Chief Minister needs to take all appropriate steps in this regard. It is critical to understand that as per the UN norms on IDPs, the responsibility of the State does not end by returning the IDPs to their home State, but they have to ensure that they return to a "safe and secure environment", and there are detailed guidelines laid down in this regard. It is hoped that both State of Assam and MHA takes some concrete steps with respect to the IDPs who have come from State of West Bengal.
Moreover, contrary to some perceptions, this is not a dispute between State of Assam and State of West Bengal, and therefore, it is not a case within the scope of Article 131 of the Constitution. In fact, if the State of West Bengal has any respect for the principle of Co-operative federalism, practised by the Hon'ble Prime Minister Narendra Modi, then it must co-operate with the State of Assam in bringing to books the culprits against whom FIRs have been lodged in Assam, if and when such co-operation is sought by the State of Assam.
The BJP, which has got a historical mandate in the State of West Bengal and is at the cusp of history, being ably led inside the Assembly by the giant-killer Shri Suvendu Adhikari, has to play a vigilant role, inside and outside the Assembly, in getting justice to the victims of Bengal. This election in West Bengal has thrown multiple challenges at different levels, and its reverberations are going to be felt for a long time to come.
(Adv Gautam Jha ji is AOR, Supreme Court of India and Adv Pankaj Singh ji
is former expert on Mission UNHCR and Advocate, Supreme Court Of India)
.
.