The auspicious occasion of Ganesh Chaturthi has finally come today. This festival filled with enthusiasm and energy is celebrated every year in each and every corner of the country. It is a joyous occasion that commemorates the birth of Lord Shiva and Parvati's son, Ganesha. The festival is also considered a symbol of wisdom and good fortune.
With this Ganesh Chaturthi, we bring you a unique fact that is associated with Lord Ganesha. Did you know that one country has Lord Ganesha's picture on their currency notes and it is not India? Indonesia, comprising 87.5% of Muslims and 1.7% of Hindus, has a 20,000 rupiah note in which Lord Ganesha is inscribed. It is the only country on earth to have Lord Ganesha on a currency note which is the largest Muslim populated country.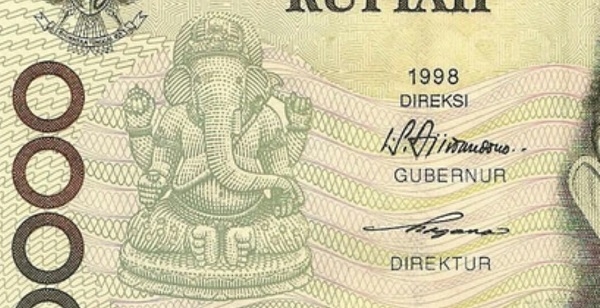 There are many examples of widespread Hindu influence in Indonesia, one of them is the 20,000 rupiah note with an inscription of Lord Ganesha alongside a picture of Ki Hajar Dewantara in the front. The backside of the note has a picture of a classroom with children studying. However, given the demographic of this country, Lord Ganesha's picture inscribed on the note is surprising. Since, the first century, Indonesia has been greatly influencing due to Hinduism. Even before, Islam came to Indonesia, thousands of years ago, Hinduism was a very popular religion and there are several ancient temples located all around the country.
It is worth noting that the use of Hindu deities and symbols is common in Indonesia as in the early centuries, the Indonesian archipelago was heavily influenced by Hinduism. This can be seen at various temples, sculptures located in this country. The Ramayana and Mahabharata tales are widely prevalent among the natives, there is an Arjuna Wijaya Chariot situated in Central Jakarta, the Indonesian military has Hanuman as their mascot and the Bali tourism logo is inspired by Hindu mythology and its symbolism. Bandung Institute of Technology, an esteemed premier educational institution has Ganesha as its logo.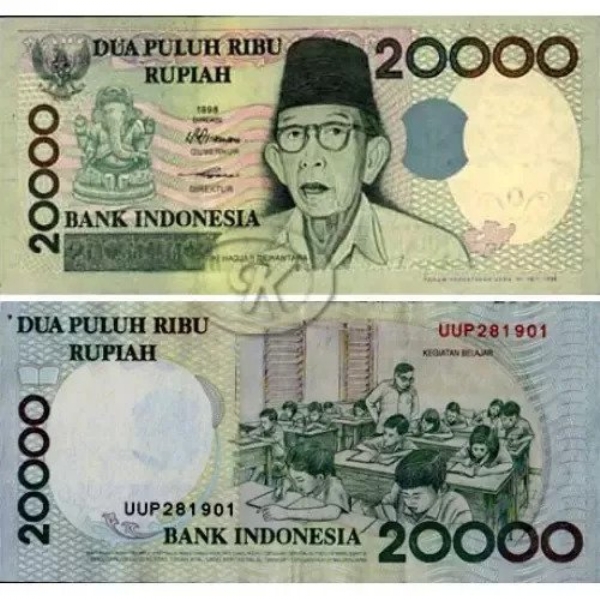 On the other hand, MP Dr. Subramanian Swamy had once asked the Indonesian Finance Minister about the image of Ganesha on their currency note. The minister explained why it was implemented. He said that in 1997, the currency of several Asian countries was getting devalued. Indonesia tried all attempts to mitigate this crisis but failed. Further, he said that somebody suggested that they have an image of Ganesha, a bringer of good fortune on the note. Fortunately, it worked and the superstition has stuck ever since. Since then, the image has stayed on the currency note and natives have accepted it. This is the most specific and single most reason why they have Ganapathy in their notes.
Once BJP stalwart said, "In Indonesia, the names of places, of people, and the nomenclature of institutions also give one a clear impression of a benign Sanskrit influence." All these instances of Indonesia share a beautiful history with Hinduism, including several historical sites, which show the long association of Indonesians with the Hindu religion.