Vishakapatnam, Sept 10: Indian Coast Guard's newest Offshore Patrol Vessel ICGS Vigraha, has received a grand welcome at Vishakapatnam, the homeport. The 98-meter-long Vigraha was commissioned by Defence Minister Rajnath Singh on August 28 in Chennai, India.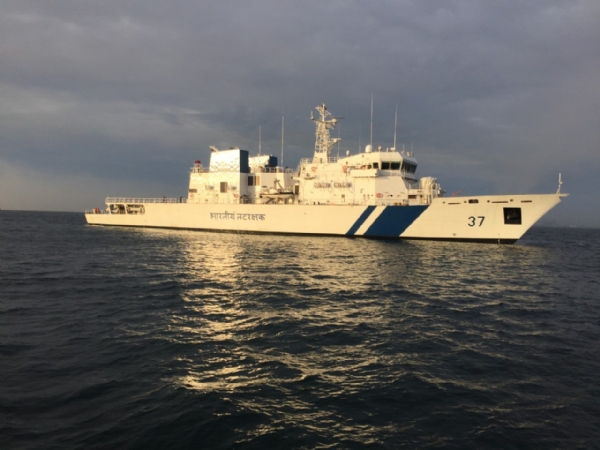 To ensure its success in tropical sea conditions, the OPV was built in a private shipyard in Chennai. Two inflatable boats for boarding, Search and Rescue, Law Enforcement, and Maritime Patrol will also be carried on the ship.
There's no doubt that the ship is fast, but it can also travel for 5,000 nautical miles at an economical pace. Because of this, it is able to serve as a command platform with the latest and most sophisticated technology and systems.
Commission ceremony of
ICGS
Vigraha at Chennai on Aug28
INS Vigraha, commanded by Commandant PN Anoop, joins the Coast Guard's Eastern Region fleet, adding weight to the capacity on the Eastern seaboard.