The Taliban fired shots in the air in response to massive protests against Pakistan in Kabul as the the protesters chanted 'Death to Pakistan' and 'Freedom' and marched through the streets. The Jihadis group's close ties with Pakistan have come under the scanner, with Afghans rising against the new regime for their collaboration.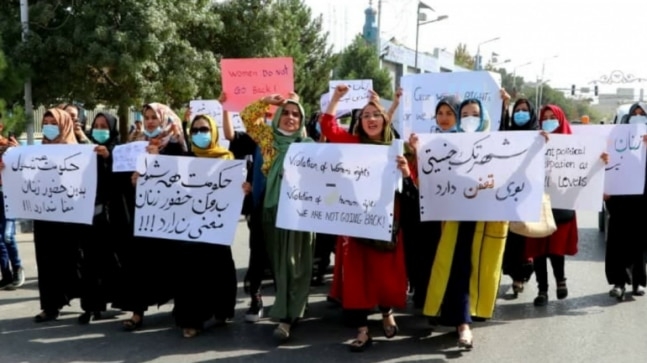 Visuals from the protests show a significant crowd chanting slogans against Pakistan. Chants of 'Azadi' (freedom) filled the air as well. Meanwhile, chief of Pakistan's ISI is on a visit to Afghanistan and there are reports that the former will help the Taliban reorganize the military.
The Taliban responded to the protests with gunshots in the air, in an effort to intimidate the protesters. The protesters reached the Pakistan Embassy in Kabul, where they raised 'Death to Pakistan' slogans. Slogans in support of Panjshir, which Taliban claimed they had taken control of on Monday, were also heard. A lot of women are seen participating in the protests.
Taliban spokesperson Zabihullah Mujahid has said, "Anyone who tries to start an insurgency will be hit hard. We will not allow another." It is not clear as of this moment the impact the protests will have on the Taliban rule in the country.
.
.