Mumbai, January 27:
After the inauguration of a refurbished sports complex in Malad, a large number of BJP and Bajrang Dal workers held protests against "renaming" the place after 18th century Mysore king Tipu Sultan.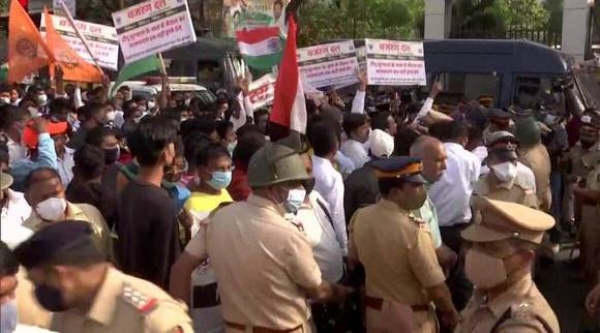 However, Shiv Sena leader and Maharashtra Cabinet Minister Aditya Thackeray said that the Brihanmumbai Municipal Corporation (BMC) has not cleared any proposal to rename the park after Tipu Sultan. "Finalising the official names of projects comes under the purview of BMC and the mayor has said that the official name of the park has not been finalised yet. BMC has not got any such proposal on the name yet," he said.
The BJP registered its protest, claiming that the event would be held to "rename the ground" after Tipu Sultan.
"We will not allow the ground to be named after a man who is responsible for the deaths of a large number of Hindus," Devendra Fadnavis said.