In yet another heinous attack on the Bharatiya Janata Party's workers in West Bengal, the body of a BJP worker was found hanging in the Alipurduar district of West Bengal.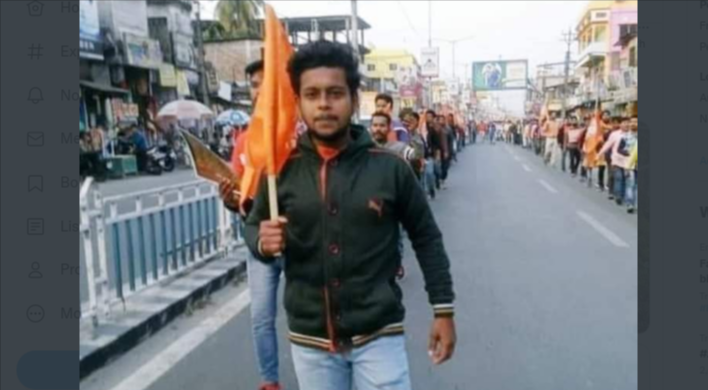 The body has been identified as that of Shuvro Jyoti Ghosh. He was the BJP's Yuva Morcha worker. According to the latest information, he had been missing from his home since Tuesday evening. After a search, his body was found hanging near his residence in Ghagra village in the Banchukamari area on Wednesday.
A police complaint has been lodged at the police station and a further investigation is underway into this matter.
Following the incident, the BJP slammed the Mamata Banerjee-led government and has said he was murdered by members of the Trinamool Congress. They further said that Mamata Banerjee has steered the tyrannical law in West Bengal.
Local BJP workers held a demonstration to protest against the incident and blocked the Buxa Feeder Road for some time to press their demand for immediate arrest of the culprits.
Earlier, a similar incident took place in West Bengal. A BJP worker with multiple stab wounds was found from the bank of the Keleghai river near a college in the Bhagabanpur area. It should be noted that at least 30 party workers have been killed since the post-poll violence had broke out following the assembly elections in West Bengal.
.