Mumbai, December 22: Women in India have been treated as the epitome of beauty and considered as a Goddess. But if you really consider them as Goddess then why are women facing atrocities every now and then? Why are they targeted for every mishappening in the society? We come across many cases and news where we see the women has been harassed and ill-treated. This is not just on open roads or midnights but these atrocities against the women can be seen even at workplaces.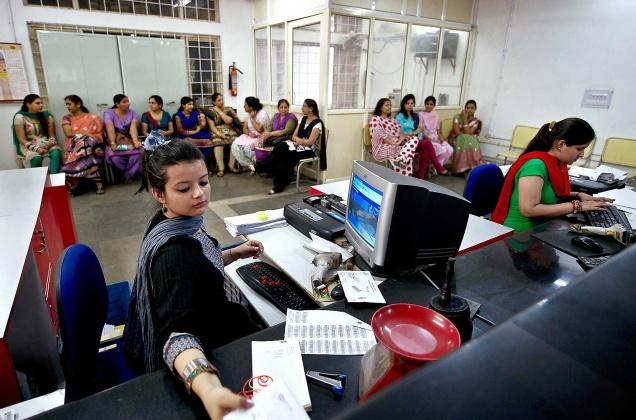 Getting a job is tough but for those who already have one, at times it proves to be a nightmare! Yes, many women at workplaces face ill-treatment or unnatural behavior by their colleagues. Every person urges for gender equality but there are certain elements of human rights in all aspects, sexual harassment is a violation of a woman's fundamental right to equality as guaranteed by Articles 14 and 15 of the Constitution. But as the statistic and past records seen, the women do not speak about abuse against them. The abuse may relate to indecisive hand-shake to brutal crimes. Anything action that a woman finds it to be unnatural should be brought under notice.
Working in a corporate environment, at times such activities go unnoticed but this can be just the beginning. It is stated that around 70% of women working in corporate sector avoid giving complaints against ill-treatment.
What is She Box portal?
The Government of India has enacted the Protection of Women from Sexual Harassment at Workplace (Prevention, Prohibition and Redressal) Act (the SH Act), 2013. In order to avoid these malpractices, the government has taken an initiative to and started an online complaint box 'She-Box portal' for women who are sexually harassed in offices. The online portal gives complete detail about how the complaint should be placed and how the employer will receive the necessary updates. Earlier this portal only took the complaints of women working in the government office but off-lately they made this facility available for women working in private sectors.
Just one click and post your complaint on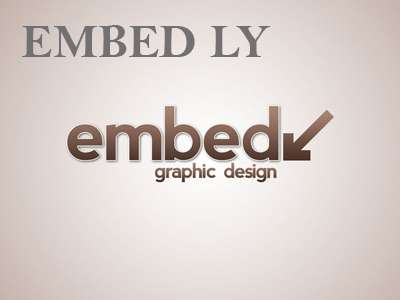 How do SheBox works?
Women who have faced sexual harassment in her workplace can login to this portal and place their complaint giving the necessary details about them. For registering complaints through the SHe-Box, a valid email id is required. The registration of complaint through SHe-Box is very easy.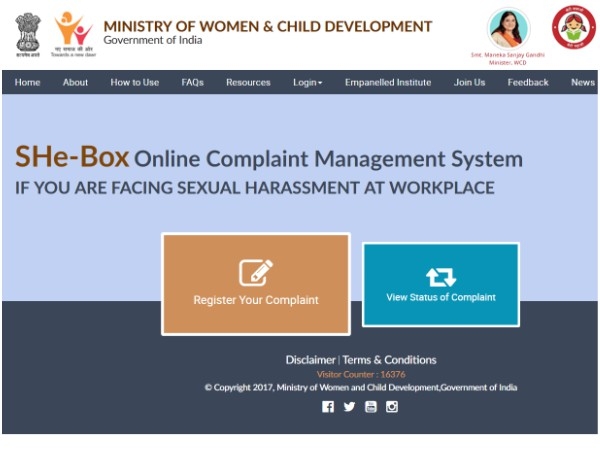 To register a complaint, please click on the tab Register Your Complaint as shown on the screen. The next screen will ask information about the nature of office where alleged act(s) of sexual harassment took place (Government/Private); choosing the right tab will open a complaint registration form.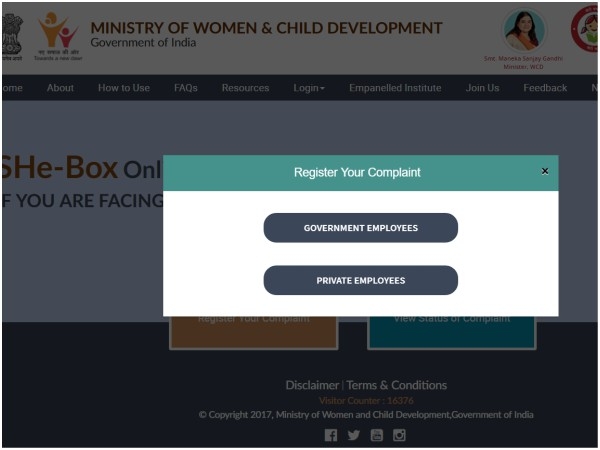 After filling all the necessary details, kindly click on the submit tab for its submission. Once the complaint is submitted, a confirmation message is sent to your email id (mentioned in the complaint form) containing links through which you can use your email id as user-id for the account created on SHe-Box and, generate a password to view the status of the complaint from time to time. For details regarding the registration process, kindly read the User Manual uploaded on the website.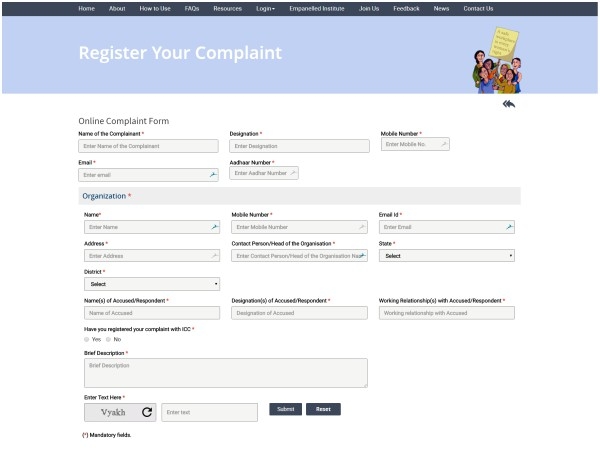 Apart from this, the portal also has around 29 empanelled institutions or organizations to come together and bring awareness regarding these malpractices in workplaces. To create more awareness they have also come up with advertisements which portray the harassments at workplaces and also take proper actions against such activities.
The form to empanel as Resource Person will be soon uploaded under the 'Join Us' tab of the SHe-Box through which those willing to be empanelled may apply.
It is seen that around 350 sexually harassed women have dared to file complaints till now through this portal and therefore it is gearing motion.
In India, 1 out of 3 women face sexual abuse against them at workplaces and 70% of the women do not complaint about it.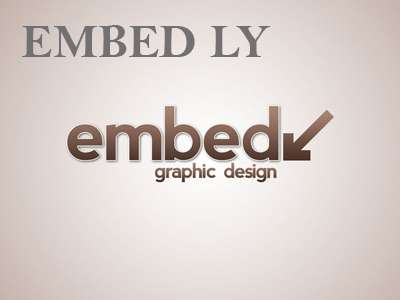 Global scenario of women abuse
Globally, the hashtag #MeToo had also gained momentum on Instagram and FaceBook after the Harvey Weinstein appeared before the US social life. The scandal included Harvey Weinstein who sexually abused the women in Hollywood and those who worked under him.
54% (272) had experienced some form of workplace sexual harassment.
27% of the 272 respondents experienced harassment by their colleague, while 17% were harassed by their superior. 79% of the victims are women; 21% were men. 12% had received threats of termination if they did no comply with the requests of the sexual harassers.
Use SheBox
The grievance solution like SheBox has enabled the suppressed voice of thousands of working women who till now were voiceless in the male chauvinist society. The SheBox option is a boon for the women and girls with a check on all those who try to take advantage of their position and chair and the haplessness of the woman who wants to work and achieve her goals.
NewsBharati appeals all such women to give a noble and judicious try to the SheBox.