Chennai, September 19: How you define the bond between 'Mom' and 'Child'? Special? Immortal? Selfless? And the list goes on! There is this good soul, named Preethi Vijay who creatively makes jewellery from 'breast milk'. Yes jewellery transformed from breast milk is already making rounds in the markets.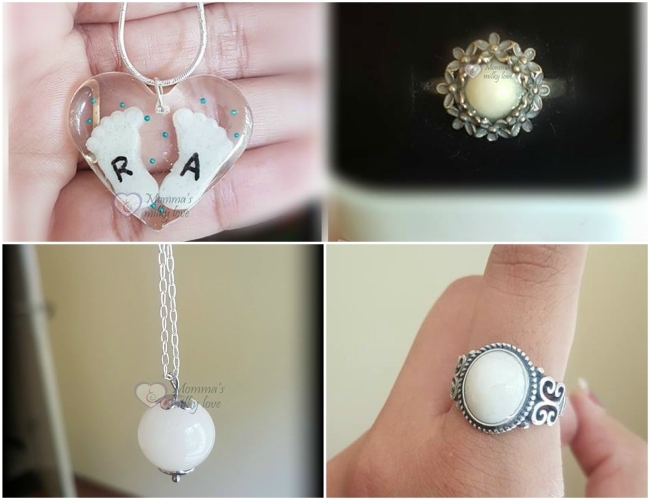 What can define the more 'special' bond between mother and child? Here are some of the samples which are on the display on the Facebook Page "Momma's Milky Love - Breastmilk Jewellery and Keepsakes India." Talking about the creative concept, "there are quite a few techniques that are available online but they don't work. Milk is perishable and the colour of the jewellery can change. You can only see the exact result after a month or more of making the piece," said Preethy Vijay.
Mother of a six-year-old, Preethy has set up a Facebook page where interested mothers can drop her a message or an e-mail, after which she reverts with instructions to transport the breast milk in zip lock bags. Depending on the design and metal (artificial or sterling) Preethy's products range from Rs 1,000 to Rs 4,000.
Here is the link to the Facebook page: https://www.facebook.com/BreastmilkJewelleryandKeepsakes/