Bharatiya Nari! The term holds a strong significance in the life of each one of us today. Our existence depends completely on this one person who has been worshipped for years until now. Where has all the love, care, emotions and most importantly RESPECT for this word faded? Why is the country and most importantly the society depriving and degrading the importance of this word every now and then? Have we failed as a country to treasure our values and respect our elders the way we did a long time back? Looking at the current scenario the answer is definitely a YES!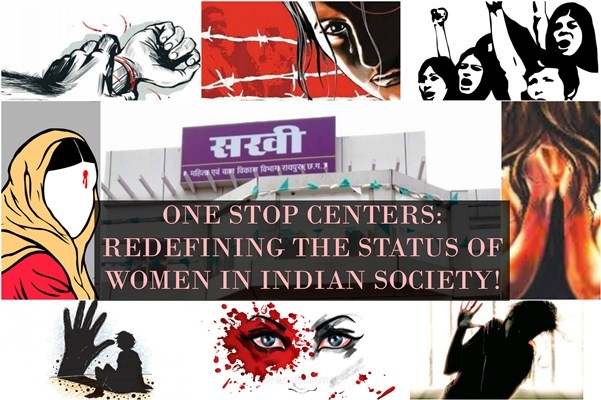 Unfortunately, the incidents in our country depict how cruel and shrewd we have become as human. A major throwback was the Nirbhaya incident (Delhi girl who was gang-raped and mutilated in the year 2012) which shook the nation completely. That particular unpleasant incident took us by storm and that was when we woke up as a united nation to stand against the injustice towards women. Leading that event many other happenings came forward and are now fighting for the ultimate justice women need. One question that erupts is that did we really need that Nirbhaya incident to wake us? For how long are we going to fight for justice? This definitely needs to stop so that tomorrow when girls, women leave their respective places the people around look at them with concern and respect and not with those greedy eyes.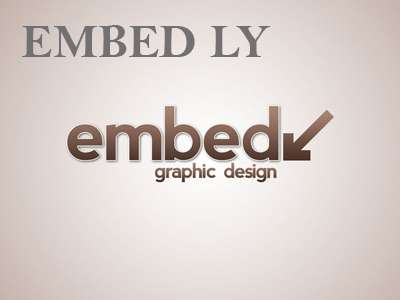 INITIATIVES FOR WOMEN DIGNITY
Getting accustomed to the needs and demand of the family and moreover the society, women should stand up for themselves and know their actual worth. To support them and give them a strong backlog, the government has started certain initiatives for the safety of women.
WOMEN HELPLINE: Hey Girl! Are you in trouble? Don't worry, just Dial 1090/1091/181. Implemented in April 2015, this scheme works for the upliftment of women who are in need of immediate emergency response facing violence. It provides 24-hour toll-free telephonic assistance to any women or girl facing violence in the public or private sphere of life. It directs the number to the police officials, nearest hospitals, ambulance facility etc. Dialling these numbers will intimate the officers and allow them to take quick action.
SAFECITY: Be safe! Feel safe. Share your stories and aware the masses through this platform SafeCity. Instigated on December 26, 2012, this app started with the idea to share stories of sexual harassment. The data and details would be anonymous and the location will get aggregated through hot spots and map indication. The basic idea is to provide an overview to the person about the local factors that cause behavioural changes leading to violence and work on strategies for solution. They have stories from all over the world and access to places and the location gives a proper idea to reach places. Download the SAFECITY app now and stay safe.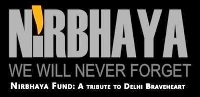 NIRBHAYA FUND: The incident which took the entire nation by storm. As the name suggest NIRBHAYA meaning 'Fearless'. This name was a pseudonym given to the girl to hide her identity. It goes back to the infamous Delhi gang rape where the girl was brutally raped and mutilated in the year 2012. In honour of the girl and to ensure women dignity a corpus fund of Rs.1000 crore was initiated by the then gOVT. This fund supports the government initiatives and also the Non-Government organisations. The funds raised are completely by the government and the money is used for development and care of the woman in need.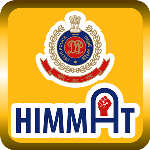 HIMMAT: Hai Himmat? Yes Girls we surely do! Launched as a mobile app by the Delhi Police all you need to do is download this HIMMAT APP and register yourself with the Delhi Police website. You need to share your name, mobile number along with contact of two of your relatives/friends. The user will get an SMS on mobile number given at the time of registration with a download link and registration key. The user has to enter this key in the registration window in the application. This is a one-time process. So what are you waiting for? Grab your cell phone and download this app you Delhi Girls!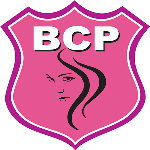 SURAKSHA: Just the name is enough. The pink hoysalas in Bengaluru with women staff will be stationed at sensitive locations. People can download the Suraksha emergency panic app on their mobile phones by providing their name and the numbers of two emergency contacts. The person in distress has to hold the phone in front of the attacker so that the camera, which switches on automatically, will record a 10-second video. An alarm will be sent to the control room along with the video. Those in distress can also press the power button five times to seek help. This will immediately send a signal to the command centre, which will direct the nearest pink hoysala to rush to their help. The location of the person in distress can be found through the live vehicle tracking system. Suraksha is a mobile app which enables girls from Bengaluru to feel safe and fearless. So girls feel safe and fearless. Download SURAKSHA APP now.
M- INDICATOR PANIC BUTTON: The most used app maybe after WhatsApp is indeed M-Indicator. The travelling app bestows its passengers with detailed information about trains, buses, autos and other public transport facilities. Now when we travel it is important that we are safe and thus the app provides an option of safety wherein all you need to do is register your name and number. This unique app works without internet and GPS. You just need to register your name and number and whenever you find something misleading or fishy all you need to do is send a panic SMS and the message will automatically be sent to your relatives along with that the nearby located officers will also be indicated and thus immediate action will be taken. So if you have not downloaded the app yet, download it now M-INDICATOR

The Railway authorities have given a toll free number 1800 11 1139 to directly access and discuss the problem faced by passengers while travelling.
All India Number(s): 011-24107464/ 011-26886540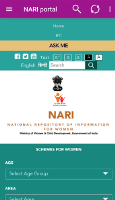 NARI PORTAL: This portal is especially for Nari Shakti of India. Called as 'NARI' this portal has been started by the team of Women and Child Development Department where in the women will be given proper details on nutrition, safety, direct benefits, adoption and tips for job search and interview, investment and savings advice, information on crimes against women and reporting procedures, contacts of legal aid cells, simplified adoption procedures and much more. Availing its reach to all the areas covering urban and rural area women, this portal is a boon for women. Users can log in to www.nari.nic.in to access information from other State Government and also you can download their NARI APP.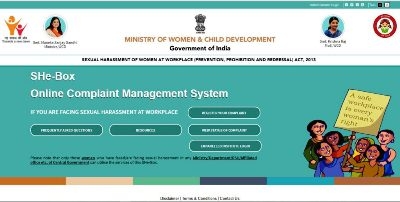 SHe BOX: Stop abuse! Watch out you monsters! An initiative has been launched by the Government to help women who face trouble at their workplace. Gone are the days when women silently listen to their bosses and endure their ill behaviour. This initiative was earlier just available for the Government sector women but the extend hand reaches to private offices also. If you face any trouble or inappropriate behaviour of any colleague or higher authority, you can immediately complaint through sending your grievance on www.shebox.nic.in/ so don't wait and speak against what is wrong.
AHIMSA MESSENGER: 'AHIMSA' meaning against violence and a messenger is the one who aware the people to speak up against violence. This programme was launched in September 2013. The programme aims at sensitizing society on violence faced by women and children and creating awareness about their legal rights. It even encourages women and children to volunteer as a member of Ahimsa Messenger and creates awareness about the same. These programs are specially introduced in the rural areas where the women and their children would get an idea about their duties and responsibilities and work against any kind of violence in the village. The Panchayati Raj, rural interiors of India emphasise on having this ahimsa messenger where they can even volunteer.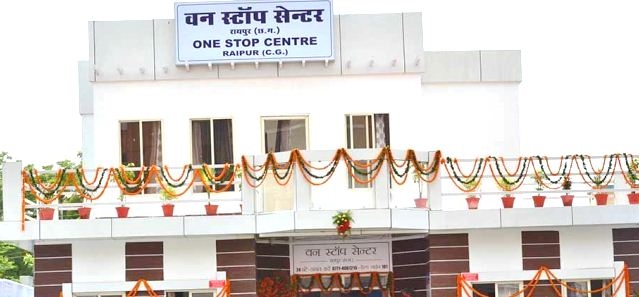 ONE STOP CENTRES IN INDIA
The time has arrived! This initiative by the government has encouraged Indian Women to come forward and speak against the justice curtailing them. It's the time to say 'Enough is enough!' Fight back for what is yours and lead a life that has no injustice and discrimination. This initiative is quite inventive and innovative and has garnered a fair response.
Named as 'SAKHI' this project has been working on getting the women the rights they deserve. They also look after providing immediate, emergency and non-emergency access to a range of services including medical, legal, psychological and counselling support under one roof to fight against any forms of violence against women.
The One Stop Centre will support all women including girls below 18 years of age affected by violence, irrespective of caste, class, religion, region, sexual orientation or marital status. It is seen that for girls below 18 years of age, institutions and authorities established under Juvenile Justice (Care and Protection of Children) Act, 2000 and the Protection of Children from Sexual Offences Act, 2012 will be linked with the One Stop Centre.
It is seen that women usually deprive themselves of complaining about the crime done against them, therefore these centres have made things user-friendly for all. Complaints can be placed by the women or any other person related to her, once the complaint is done they would get an SMS and all the officials associated with the areas would be intimated about the same. They have also given a helpline number so that things are easily accessible and easy to connect. Just dial 181 and you can set your grievances before the authority.
Benefiting this project it can be seen that technology has been used in the best way. The facilities include video calling wherein the women can give her statement to the police or court through video calling. The aggrieved person gets a shelter if in need. For a long-term basis, the shelter is provided in Short Stay Homes which are in association with the Non-Government Organisations.
The first state which welcomed this initiative was the city of Raipur in Chattisgarh. Likewise walking on the same footstep were other states and so this initiative generated a huge support. In total there are around 166 One Stop Centres in support of distressed women and girls.
List of One Step Centers in India.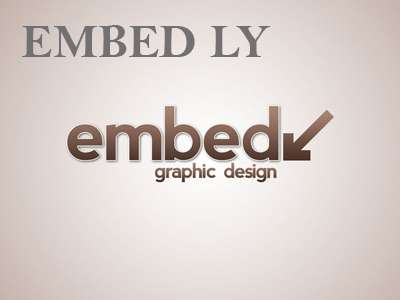 Let's Pledge for A Change! Not just by saying but from WITHIN!
After all those initiatives and schemes launched by the government and other self-help groups and Nongovernment Organisations, has the country really walking towards progress in terms of women safety? These initiatives will only be successful when the patriarchy hegemony system fades its existence and women come out in open without any fear to a complaint and speak against prejudice existing in this discriminating society. The government has done its part, helping people, encouraging them to move ahead but this is only possible if you really want to see a change.
No wonder it is commendable that India is on the verge of becoming an economic superpower but what about women safety. Although the discrimination is still seen in the society and quite evidently these days, we need to stand against injustice. Here we emphasize more on women because they have been the most targeted group.
We need to change, as a person first. Looking at the complete scenario we come across many questions which have only one answer and that is 'Change your Mindset!' Being a progressing country it is also imperative for us to have a society who treats men and women equally. Commenting, Voyeurism, Body shaming girls, and women will only degrade us as a nation. A country who worships Goddesses, this mentality does not adorn us as humans.
Let's pledge to create a society that adores girl and women as much as they do for men. Let's pledge to create an environment that is safe and sound. Let's pledge to create a change. Because if I can, so can you!