New Delhi, October 12: Coming out openly and talking about their ordeals, women in India has once again claimed that when they say 'No', it's actually a 'No!' Following Tanushree Dutta, many other women have spoken about sexual harassment they have been through, while some boldly speaking about it others have anonymously narrated their stories.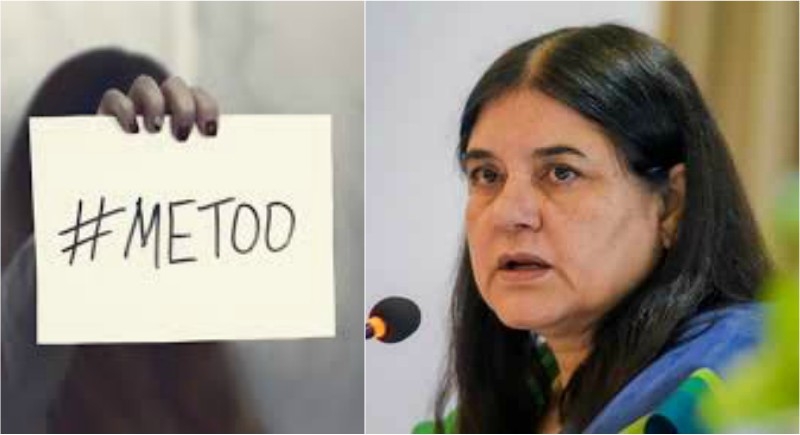 With the #MeToo in India turning into a massive campaign against the men who have performed unlawful activities, the Central government has decided to set up a committee of legal and judicial officers to look into all issues arising from the Indian #MeToo campaign. Women and Child Development Minister Maneka Gandhi said that the government will be taking legal actions on all the issues pertaining to sexual harassments.
This comes under the pressure built for the dispensation to act against a minister who faces sexual harassment allegations.Without naming her ministerial colleague MJ Akbar, who is facing serious charges of sexual predatory from at least nine women journalists, Maneka Gandhi said: "I believe in all of them. I believe in the pain and trauma behind every single complainant. Cases of sexual harassment at work must be dealt with a policy of zero tolerance".
The committee will look into the legal and institutional framework that is in place for handling complaints of sexual harassment and advise the ministry on how to strengthen them. The development comes after women ministers such as Gandhi, Smriti Irani and Uma Bharti extended their support to the ongoing #MeToo campaign.