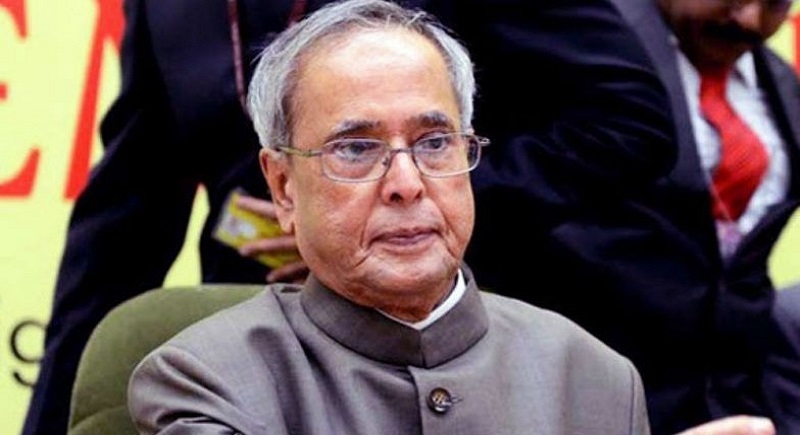 New Delhi, Nov 24: Former President Pranab Mukherjee said that the country was passing through tough times and express concern over rising incidents of intolerance and conflicts. He said our country has given the message of 'Vasudhaiva Kutumbakam' and civilizational ethos to the world happens to be in the news today for violence, intolerance and anger. This should be the matter of concern for all, he said.
Pranab Mukherjee was speaking at the inauguration of the two-day national conference – "Towards Peace, Harmony and Happiness: Transition to Transformation". The conference is jointly organised by The Pranab Mukherjee Foundation and Centre for Research in Rural and Industrial Development (CRRID). Former BJP National President and former HRD Minister Dr Murli Manohar Joshi was also among those who attended the conference.
Mukherjee further said that peace and harmony prevail only when a nation celebrates pluralism, practices tolerance and promotes goodwill among the diverse communities and give up hatred, envy, jealousy and aggression from our minds.
He said that in the last seven decades we have successfully established a successful parliamentary democracy and independent judiciary besides strong institutions like CAG, CVC, CIC etc. to sustain and support our democratic structure. We need a parliament that debates, discusses and decides. We need a judiciary that gives justice without delay. We need a leadership that is committed to the nation. We need a state that inspires confidence among people in its ability to surmount challenges before us. We need a media and citizens who, even as they claim their rights, are equally committed to their responsibilities. In the recent past these institutions have come under severe strain and their credibility is being questioned. There is a widespread cynicism and disillusionment with governance and functioning of these institutions", he added.
Delivering the key note address veteran BJP leader Dr Murli Manohar Joshi said that transformation means total change, which is qualitative and can be constructive or destructive. "The aim of the constructive transformation is to seek higher values of life. The issue is now can we achieve violence-free transition and transformation creating a peaceful, harmonious and healthy state. For this we require an understanding of current global scenario", he added.
Dr Joshi further said that it was 'disturbing' that the 'techno-economic system adopted to produce a democratic egalitarian world order has resulted in an exploitative, extremely fragmented world".